Our pets are part of our family. For many newlyweds, a dog, cat, horse, turtle, goldfish, etc. are the very first steps to having a human pack of their own one day. Having fur babies not only is fun, but they have been proven to actually make us healthier! Our pets make for great companions throughout life and make us happy! Why would you not want to include them on your wedding day?! In this post we'll discuss five ways why you should include your fur baby in your wedding day.
Top 5 Ways to Include Your Pet on Wedding Day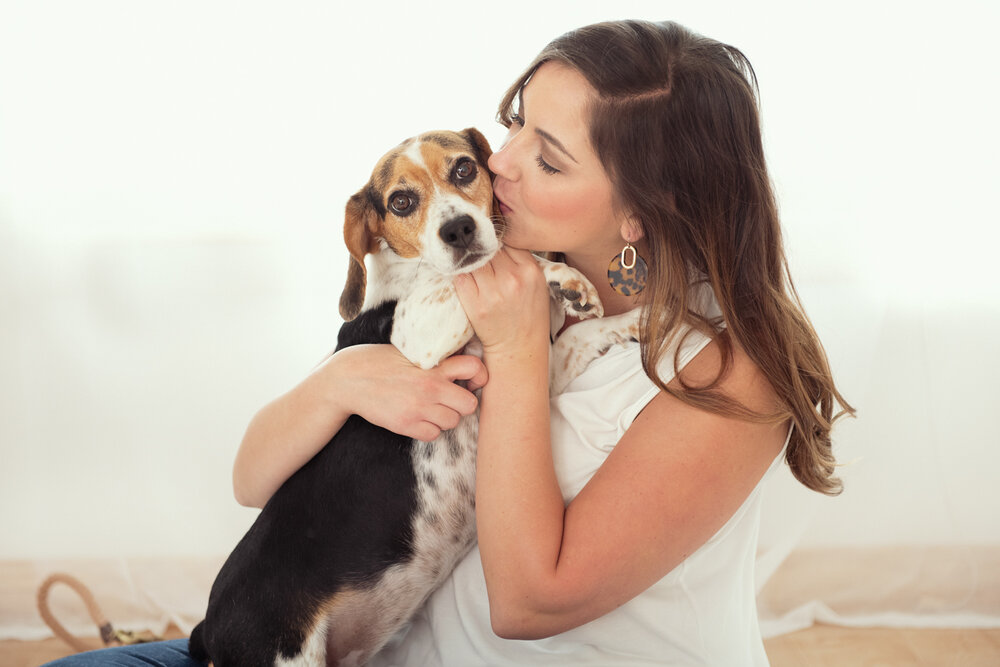 One of the most popular ways couples include their pets in their wedding day is to have them be the ring bearer. Dogs and cats are most commonly used as ring bearers in this instance, but you can certainly use that pet ferret if you're brave! Accessorize your fur baby with a sparkly collar that will hold both wedding rings in place. Not only does this animal have sentimental value to the couple getting married, but having your furry friend prance down the aisle with your shiny wedding rings is sure to be a hit with all the guests in attendance!
Personal Escort
It's not everyday you get a chance to have your dog walk you down the aisle! For any number of reasons from having a non-traditional wedding to a parent having passed on and unable to escort you down the aisle. If you are having a farm or barn wedding in West Virginia, you could always have a horse drawn carriage escort you to the ceremony and whisk you away right after the ceremony. By including your fur baby as your personal escort, you will treasure the portraits the photographer captures of this moment.
Family Portraits
Capture your special day with your special fur baby and turn your new family portrait into a treasured keepsake. While many folks opt to have their pets in their "normal" family portraits by a professional photographer, how often do you get the chance to dress up man's best friend in an outfit that matches your dress and tuxedo? Create memorable moments by including your pets in your portraits on your wedding day.
The Life of the Party
It's a fact of life: fur babies are always the life the of the party. They just know how to capture the hearts of your guests…and if you train them, they'll even dance with you out on the dance floor! Pro tip: avoid taking your horse out on the dance floor…leave the dancing to the doggos!
Stress Relief
Our furry friends have one job: to love on us. By including them in your wedding day, not only are creating memories with them, but they will be there to shower you with kisses, affection, and treats. They'll also do what they do best: put a smile on your face and help reduce stress. Wedding days can be hectic and stressful; but by having your fur baby nearby, you'll be sure to take time to relax and enjoy the moment.
Emily Shafer: Charleston, West Virginia Wedding Photographer
Capturing the beautiful moments of your wedding day should be done by a professional. Capturing those moments while including your fur baby should definitely be left to a professional wedding photographer. Thankfully, for those living in and near Charleston, West Virginia, Emily Shafer Photography is available! Emily Shafer is the best wedding photographer in West Virginia bar none. Her talent, expertise, experience, and education allow her to tell your story by way of her lens. Don't hesitate, book Emily Shafer Photography for your wedding today!