One of the most common phrases we hear from couples during consultation or at their engagement photo shoot is "we're a little bit awkward." Here's what we tell every single couple that utters that phrase: 100% of the couples who say this look great in their engagement photos, so if you think you're too awkward for engagement photos, you're going to be just fine!
It is certainly understandable to have the feeling of awkwardness when it comes to getting professional engagement photos in West Virginia done. But feeling comfortable in front of the camera does get easier with practice. Engagement sessions are a great way to relieve some of your nerves, as they let you practice for your wedding day. Ideally, the photographer who takes your engagement photos will also be the photographer on your wedding day; that way you and your partner not only get to practice, but you will be familiar with how your photographer operates and what kind of direction they give you. In this post, we'll highlight some tips to help you foster an amazing engagement photo session.
Tips for Your Engagement Photo Shoot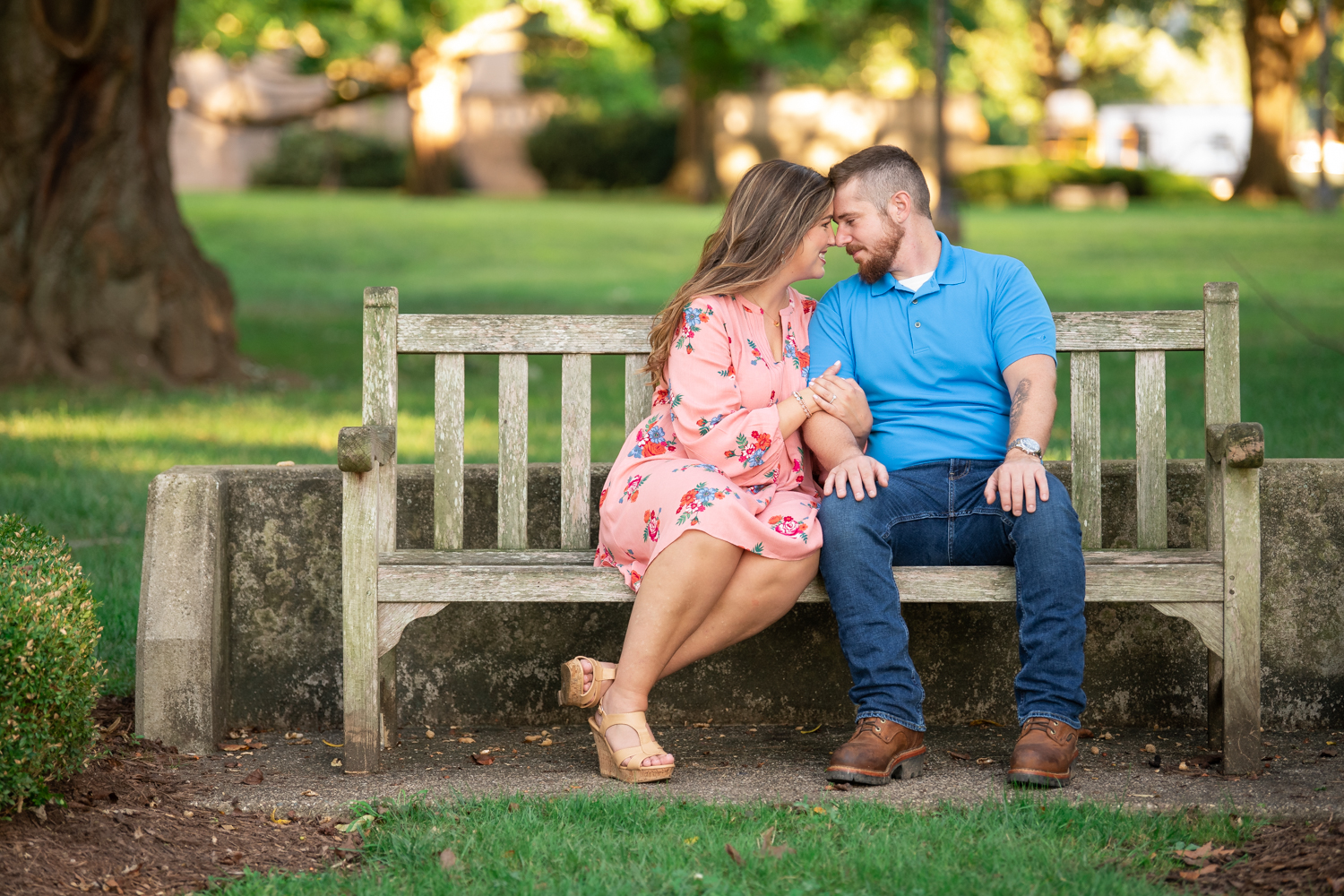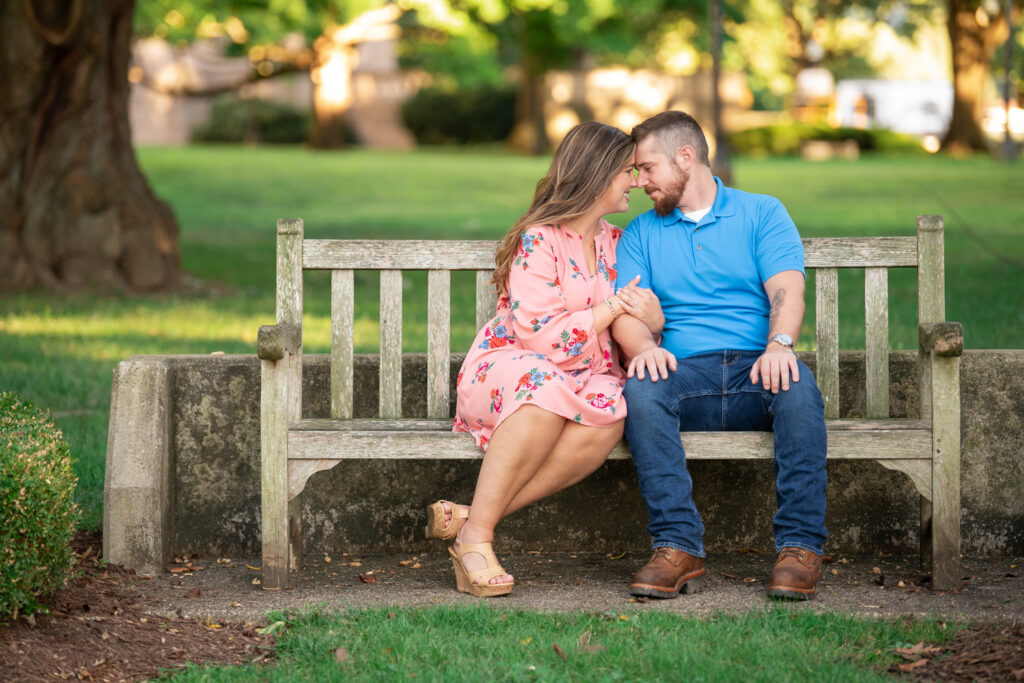 Keep Moving
The best, and quite honestly, easiest, way to make your engagement shoot amazing comes down to two words: Keep moving. It can be big movements, little movement, medium movements, swaying, dancing, whispering, tickling, whatever! Just keep moving. The reason for this tip is simple; when you move, your body naturally relaxes. Furthermore, when you and your partner are moving together, you create an authentic connection with one another that fits you as a couple…the way you would as if nobody was there. So, when you keep moving, you're relaxed, you become comfortable, and your engagement photos end up turning out amazing because nothing is forced and everything looks and feels natural!
Have the Right Attitude
As with most endeavors in life, having the right attitude is arguably the #1 most important thing that will help you succeed and enjoy yourself. Unfortunately, this isn't always the case…we're looking at you men! To truly make your engagement photo session amazing, you have to get into it. If you go into with the attitude of "this is dumb" or "I'm just here because she's making me" then it is going to make the photographer's job that much more difficult. On the flip side, coming into a photo session ready to enjoy yourself and your partner…we can promise that you will very much enjoy yourself! While our primary goal is to capture beautiful moments between you and your fiance, we also promise to make your engagement session fun! Crack jokes, be silly, be genuine with each other…do whatever it takes to get yourself into the right headspace and a positive attitude so we can capture this beautiful moment in time in your relationship.
Clothing
We have three simple rules when it comes to deciding on the clothes you wear for your engagement photos: Don't Match…Coordinate, Be Comfortable…Yet Feel Beautiful & Handsome, and Mind the Wrinkles. Let's dive into each of these rules and why we highly recommend our clients follow along.
Don't Match…Coordinate
It can seem cute for you two to wear matching flannels or graphic t-shirts or even pajamas. And trust us, there's a place an time for pictures in which you are matching each other. But for engagement photos, it can be a little kitschy. Instead of matching, try to coordinate and compliment one another. For example, if one of you is wearing a pattern, the other should wear a solid color that accentuates the color in the pattern. Or if one goes bold with color, the other should go a little more muted in color. Or you could both wear solids that compliment each other. The combinations are endless…just don't wear matching clothing!
Be Comfortable…Yet Beautiful & Handsome
Engagement photos are meant to capture the essence of you and your future spouse. It's fine to get dressed up, but we want you to be comfortable. Remember earlier in this post, when we said you should keep moving? Well if you're constrained by an outfit that might look great but makes you stiff, you're frustration will show up in your photos. Equally important as being comfortable is to wear something that makes your feel beautiful or handsome. You know your style best, so wear clothes that are comfortable and make you feel like a million bucks!
Minds the Wrinkles
This should be a no brainer. Wrinkles make clothes look sloppy and unkempt. The same can be said for any kind of stain or rip (unless it is intentional). As a professional engagement photographer in West Virginia, we do have the skills to edit some things in post production…but fixing a shirt that looks like it has been balled up in a hamper for a week…we're not miracle workers. Take the time to dust off the dirt off your favorite pair of boots, run an iron over your button down, or even take your dress to the dry cleaners. Not only will you look better, but you'll feel comfortable and that confidence will shine through in your photos.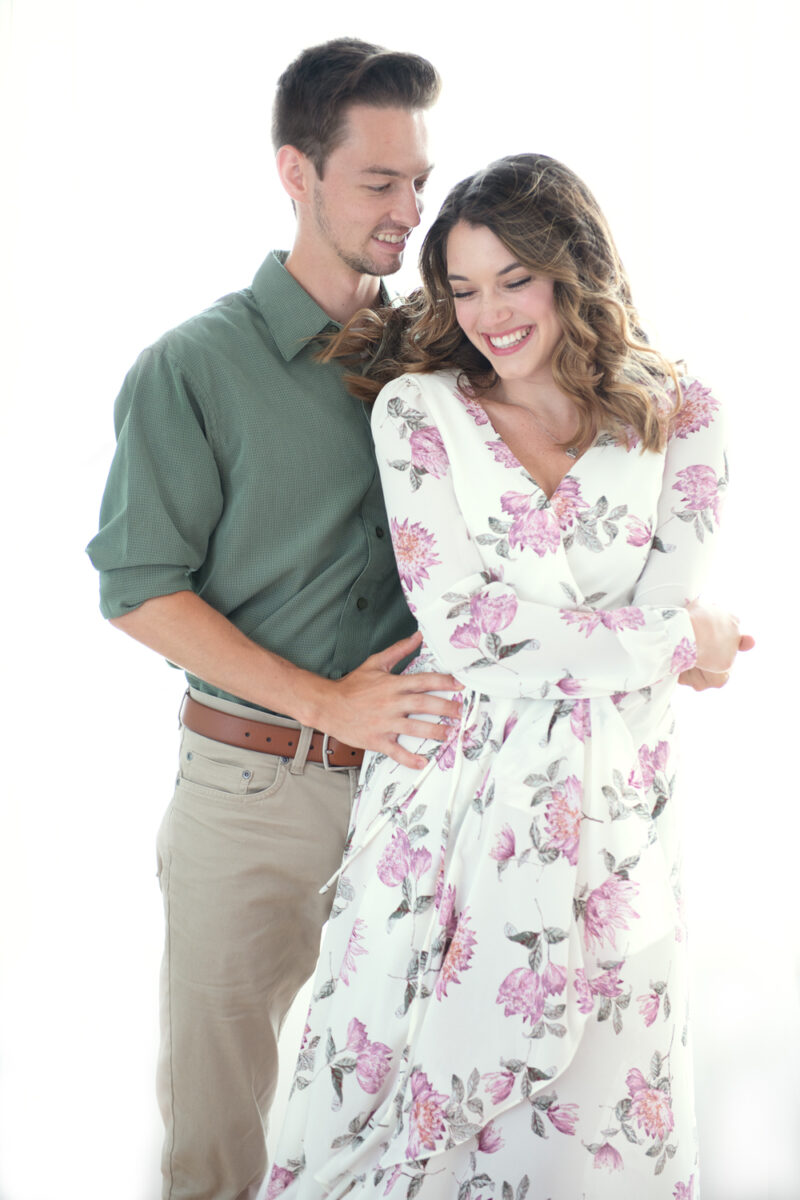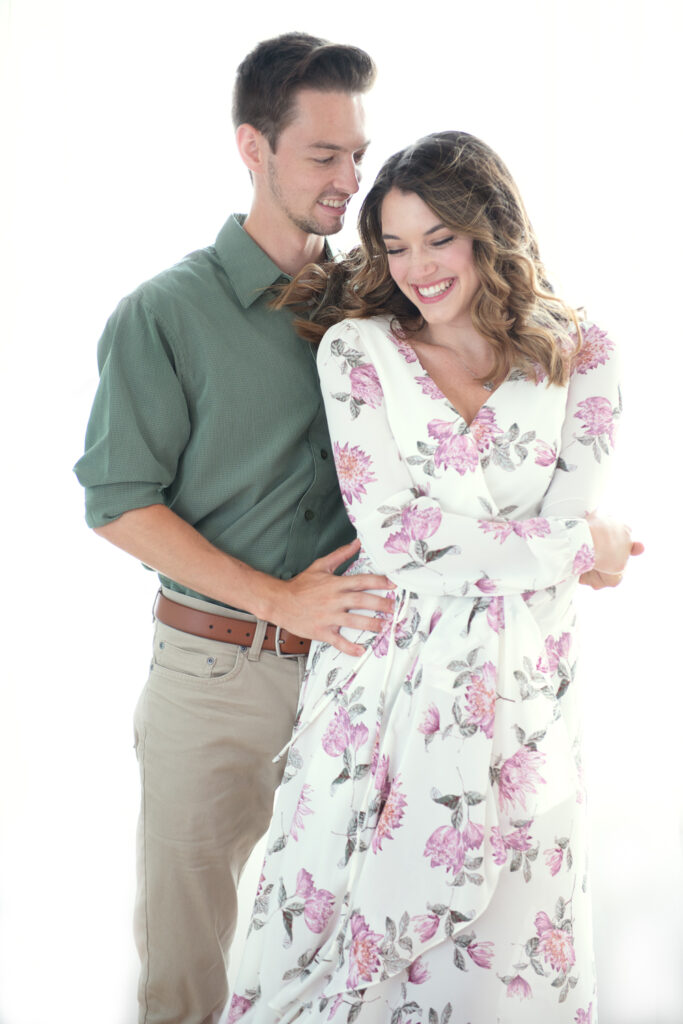 Emily Shafer Photography: Engagement Photos in Charleston, West Virginia