DECEMBER 31, 2020 WAS A NIGHT TO REMEMBER. . .
When I woke up this past New Years Eve morning I (and many others) were so excited for what the day had in store. Joe and Meredith were finally tying the knot, and I knew it was going to be a spectacular event. How did I know this? First of all this couple is the definition of class and style, and secondly they are loved and adored by all who know them. Everyone was ready to celebrate this wonderful couple on one of the most glamorous nights of the year!
Earlier that morning, a surprise dusting of snow fell that started the day off right with feelings of anticipation and excitement. The bride texted me a picture of the flurries, and I am pretty sure we were both doing a "happy dance" at the same time. The snow didn't stay too long, but I am still happy it made an appearance. It was the perfect start to their day. Joe and Meredith decided to hold their wedding in the beautiful Morgantown Marriott at the Waterfront Place. Their ceremony was decorated with timeless winter white florals, romantic candles, and just a touch of sparkle. Followed by a reception with dancing, amazing food, and a New Years Eve countdown they'll never forget!
Once I arrived on the scene with my camera on hand, the day took off! It was a full schedule but we stayed right on time so we could capture all the beautiful details for a very special couple. One of the sweetest things about their wedding day was the people that they shared it with. It was very apparent that these two have some incredible friends and family who showered them with love. I was so happy  to witness people coming together to share in Joe and Meredith's joy. Capturing this couples wedding day was an absolute delight for me. Not only because it was a beautiful day but because these two show so much kindness to others in their day to day life.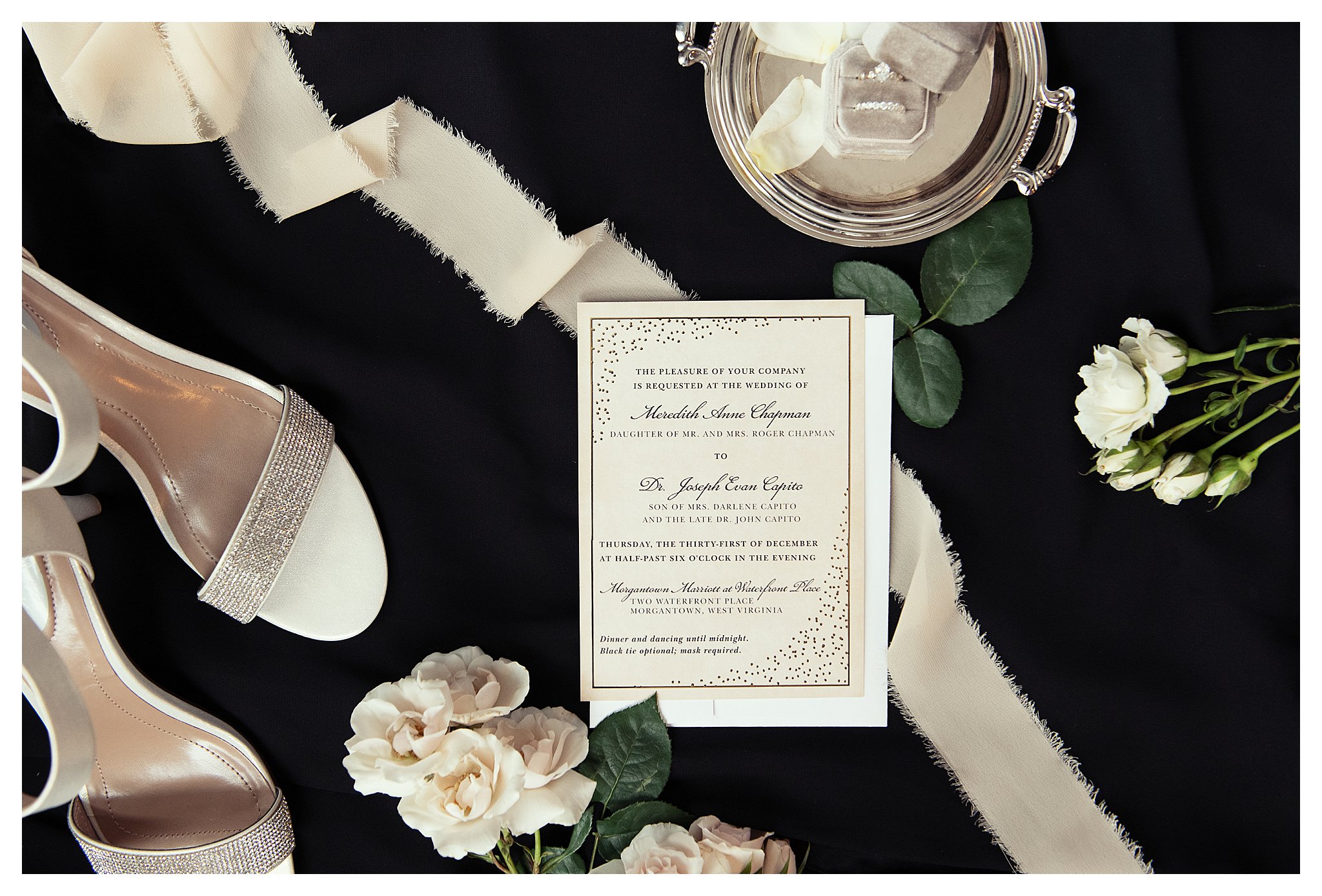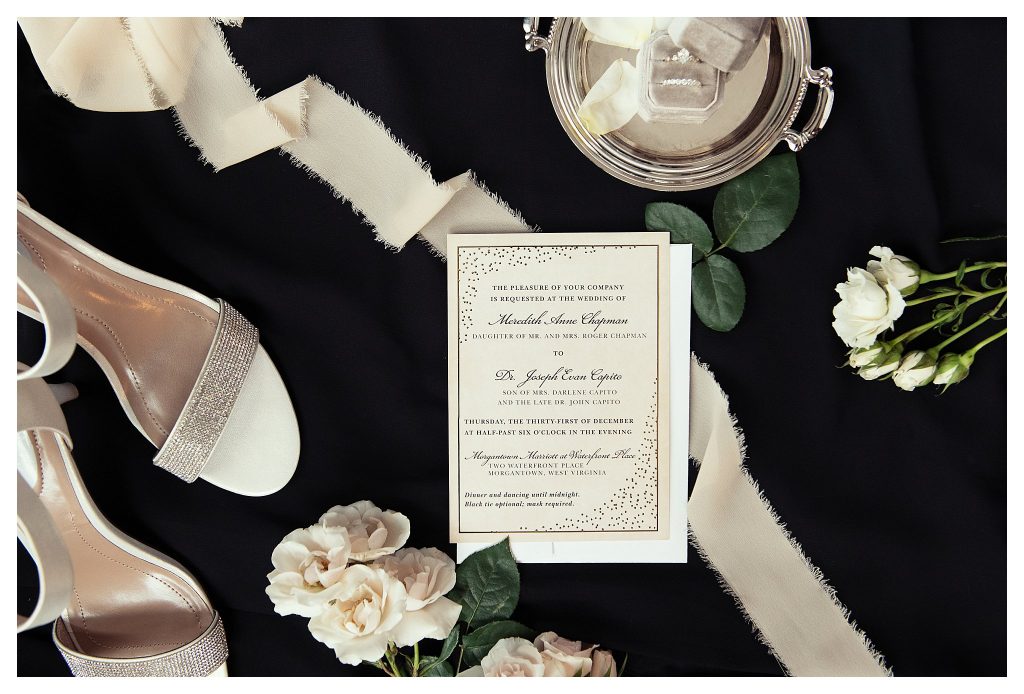 A MOMENT WITH THE BRIDE
It doesn't take too long to hang out with Meredith before you find out about her passion for clothing and style. I love that about her, and knew we were going to be in for a treat with her wedding dress choice! Needless to say, her dress was breathtaking. It was the perfect match for her, and I appreciated that she stayed true to her unique style by choosing to wear a glittering cape that complimented her dress perfectly!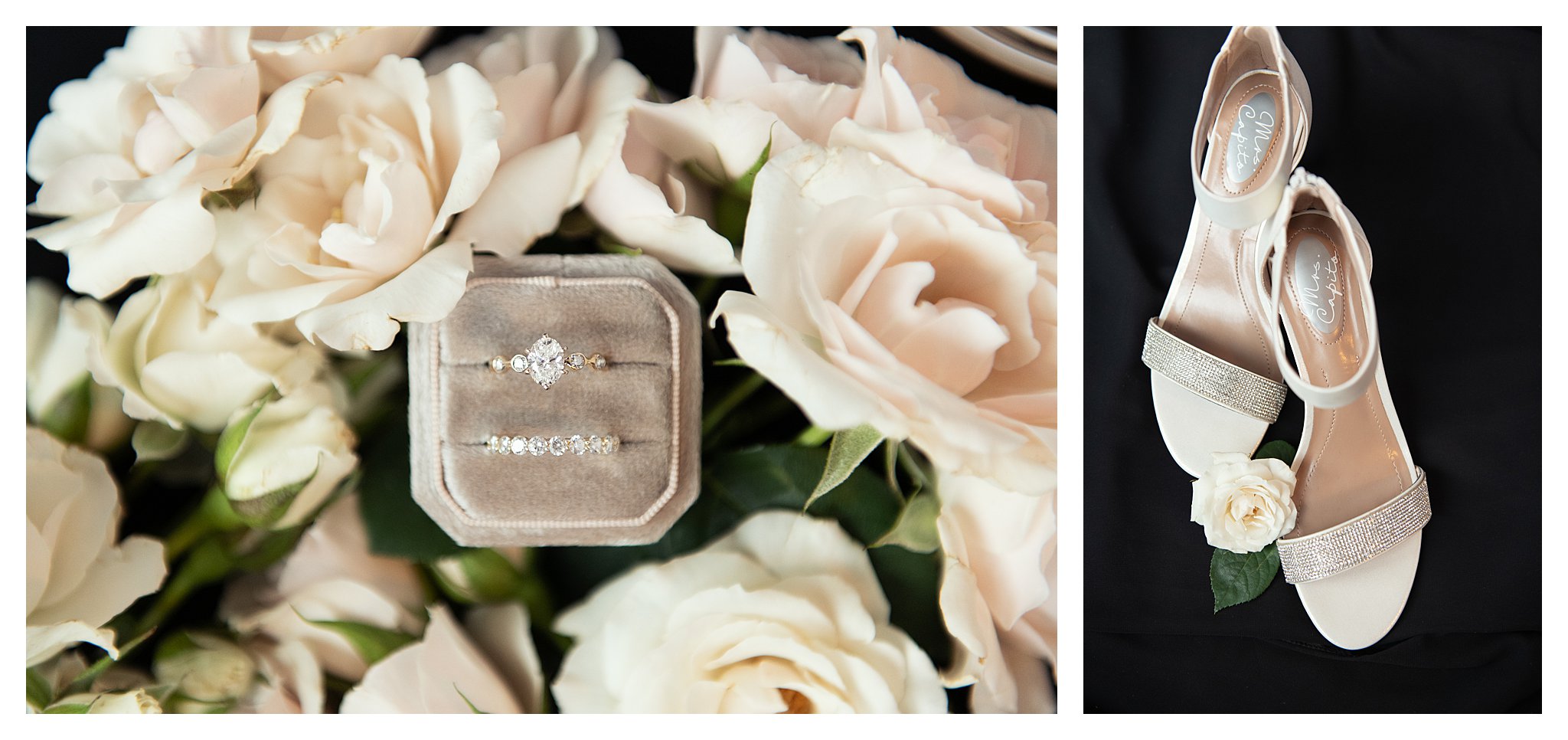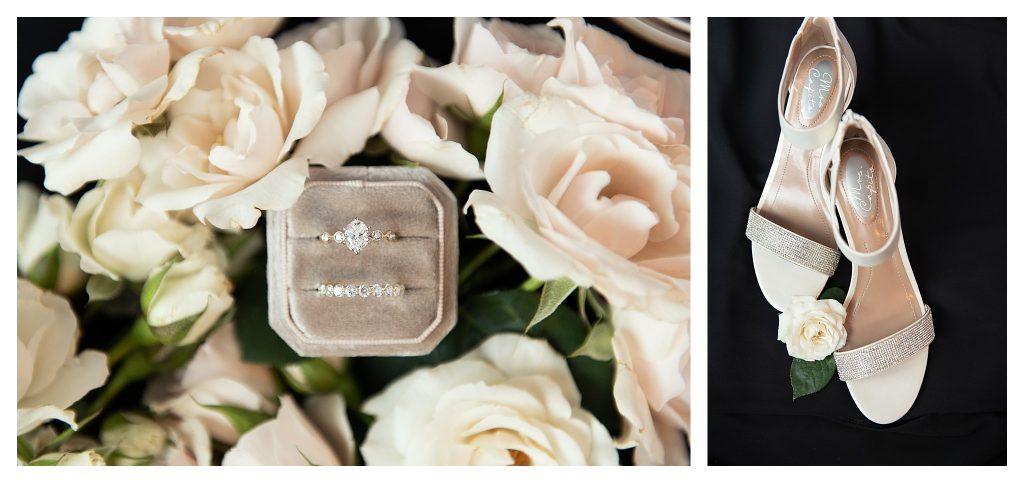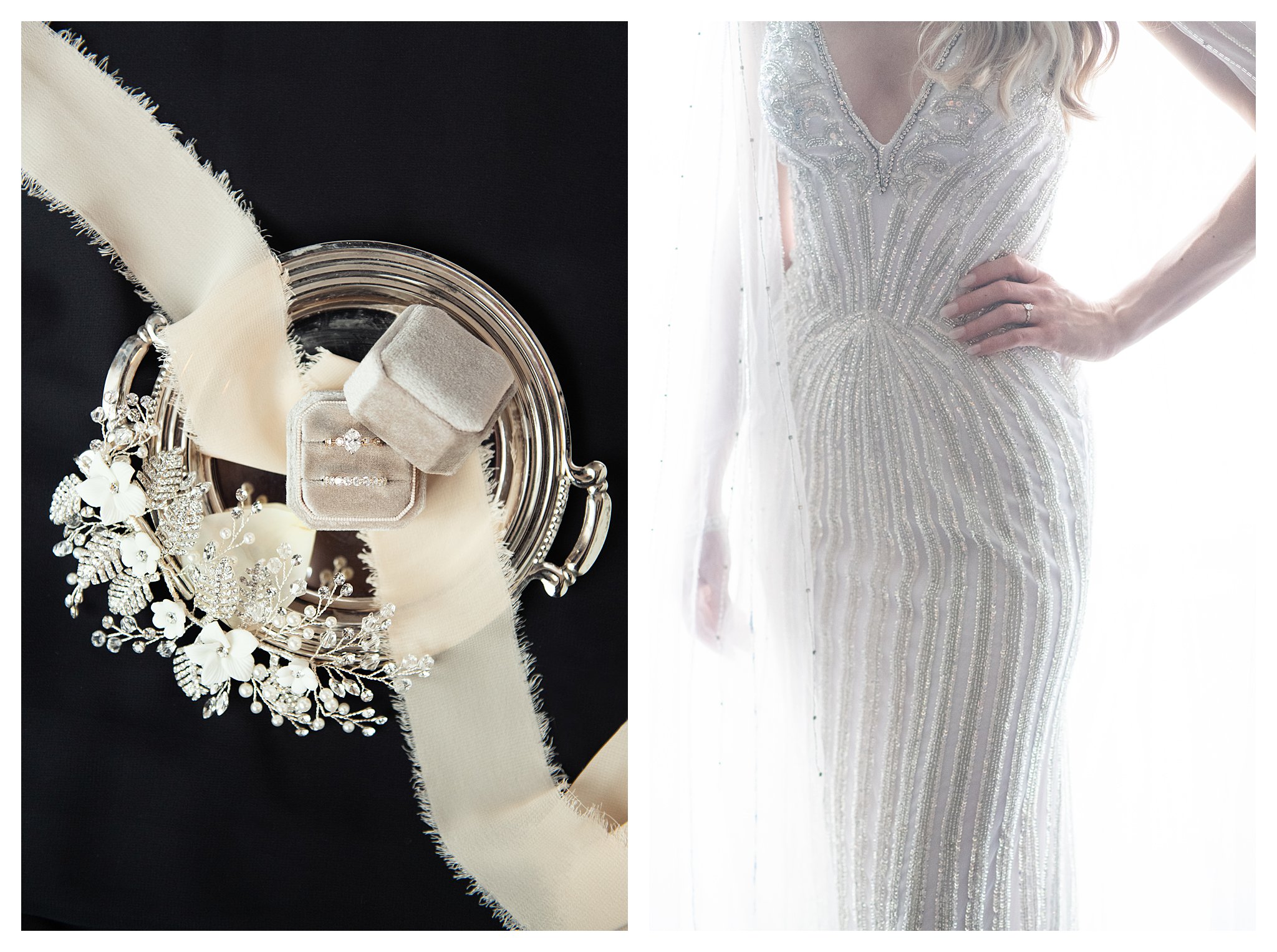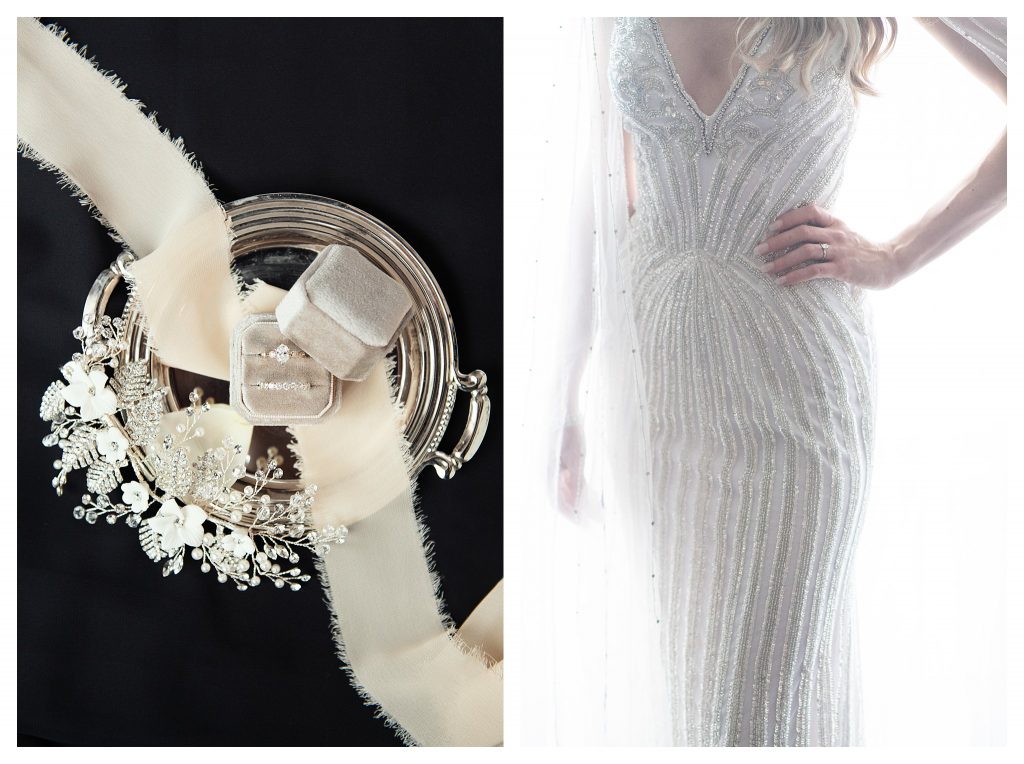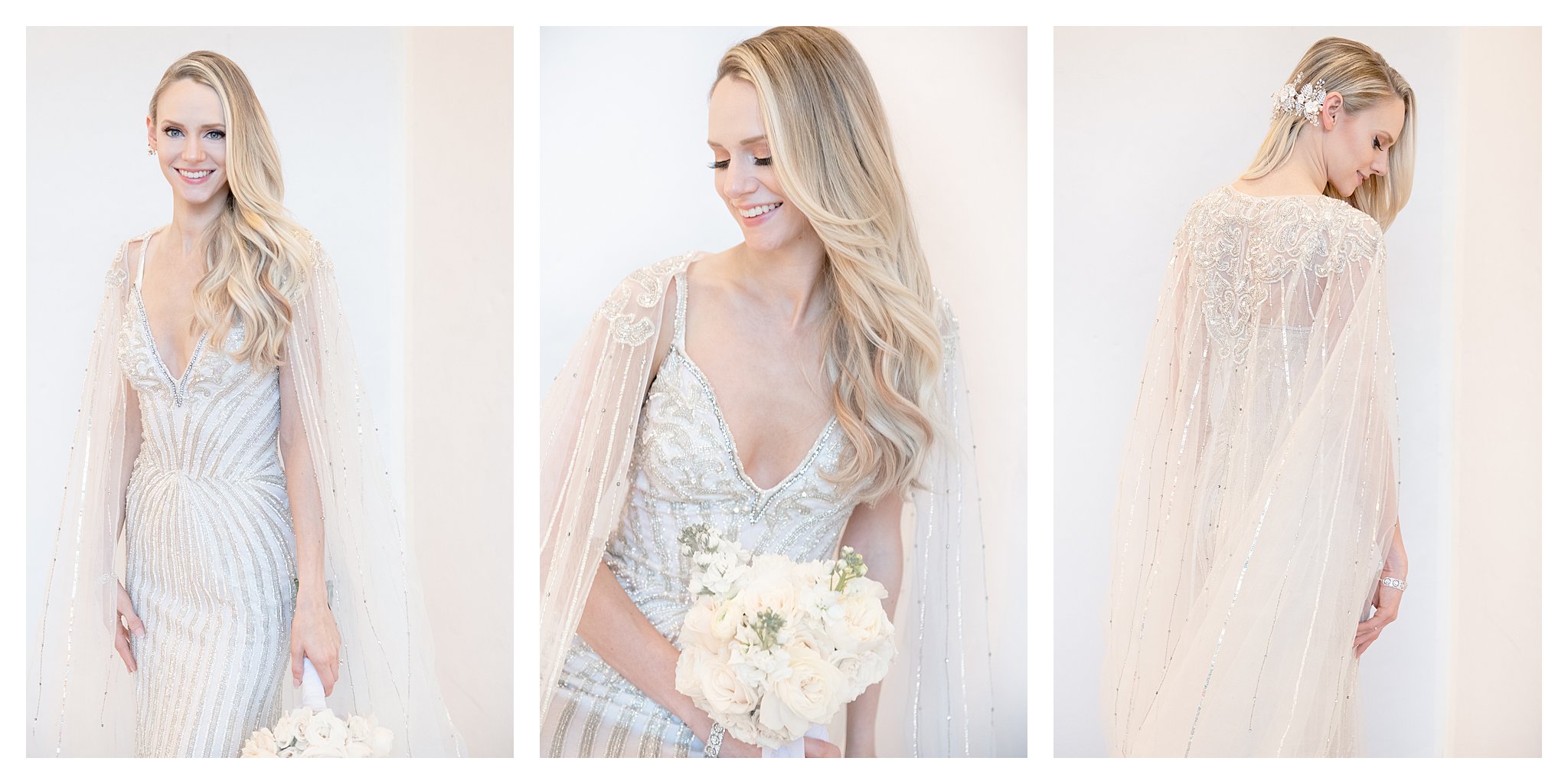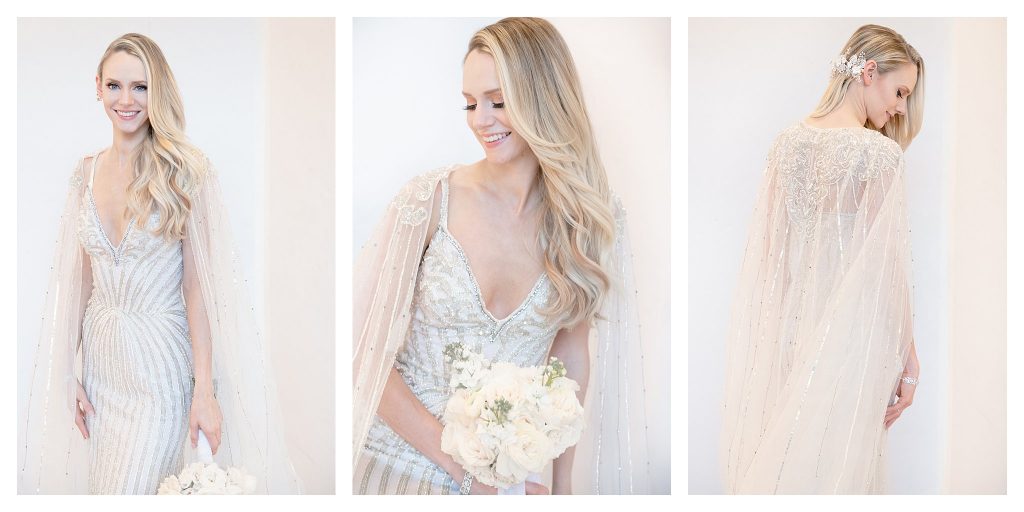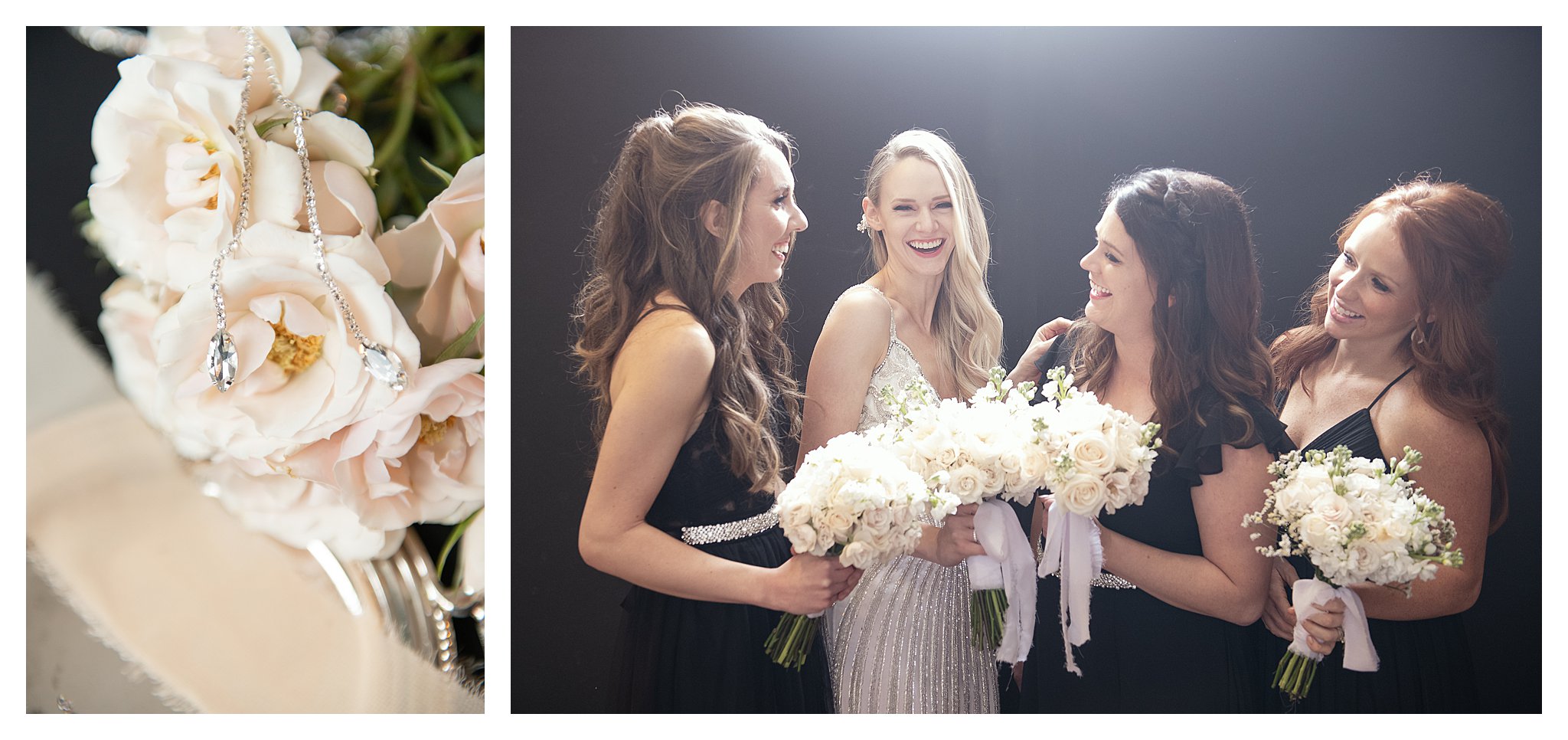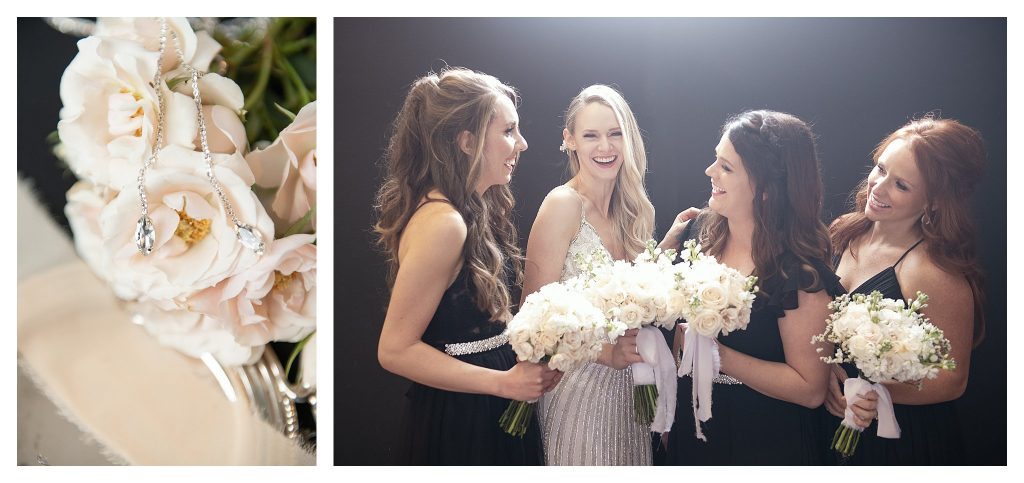 A MOMENT WITH THE GROOM
I loved getting to photograph this groom and his groomsmen! Within minutes of meeting them I could tell that they had their buddies back, and were excited to be there. When they were getting ready Joe was finishing everyone's look by adding pocket squares and making sure they all looked perfect. Joe had been to several weddings prior to his as a groomsmen, so his experience really shined when it came to finalizing the details.
While we were taking his portraits, I remember him making sure everything was running smoothly for his bride, by checking on the last minute details of the ceremony space. He was always thinking of Meredith.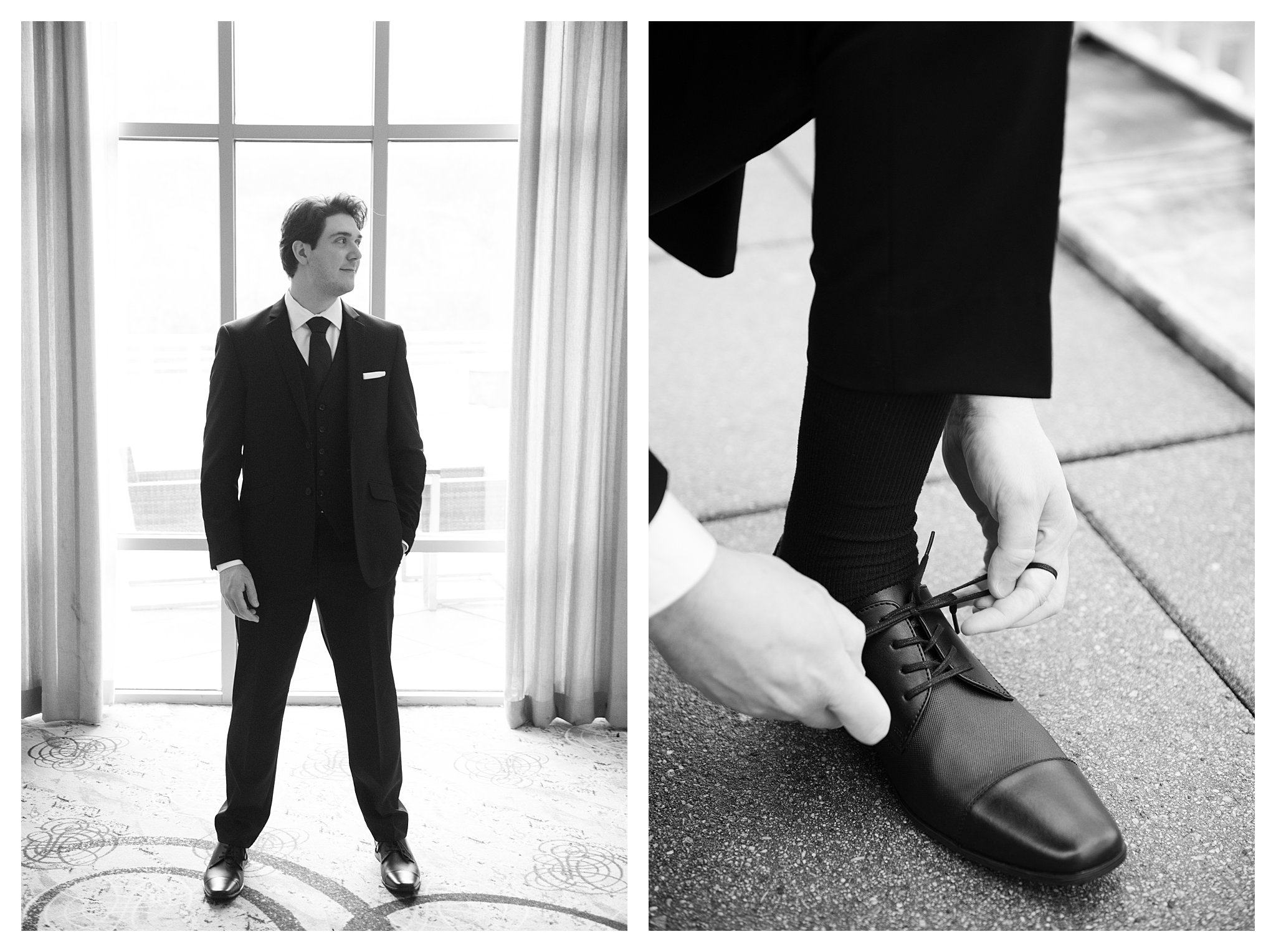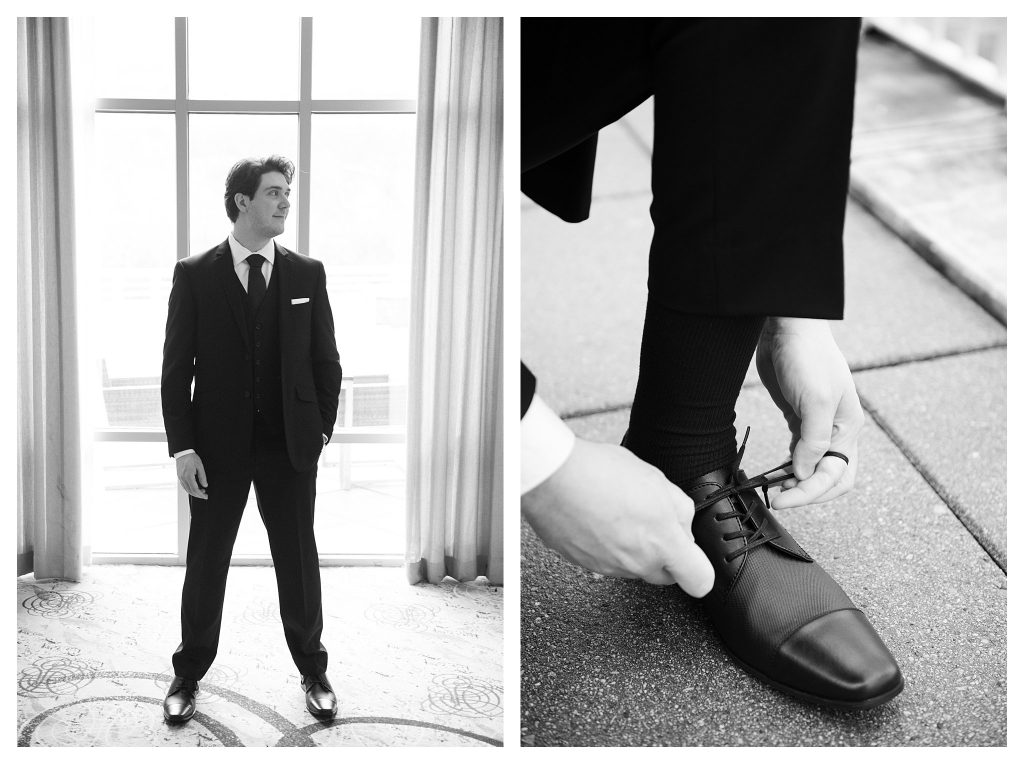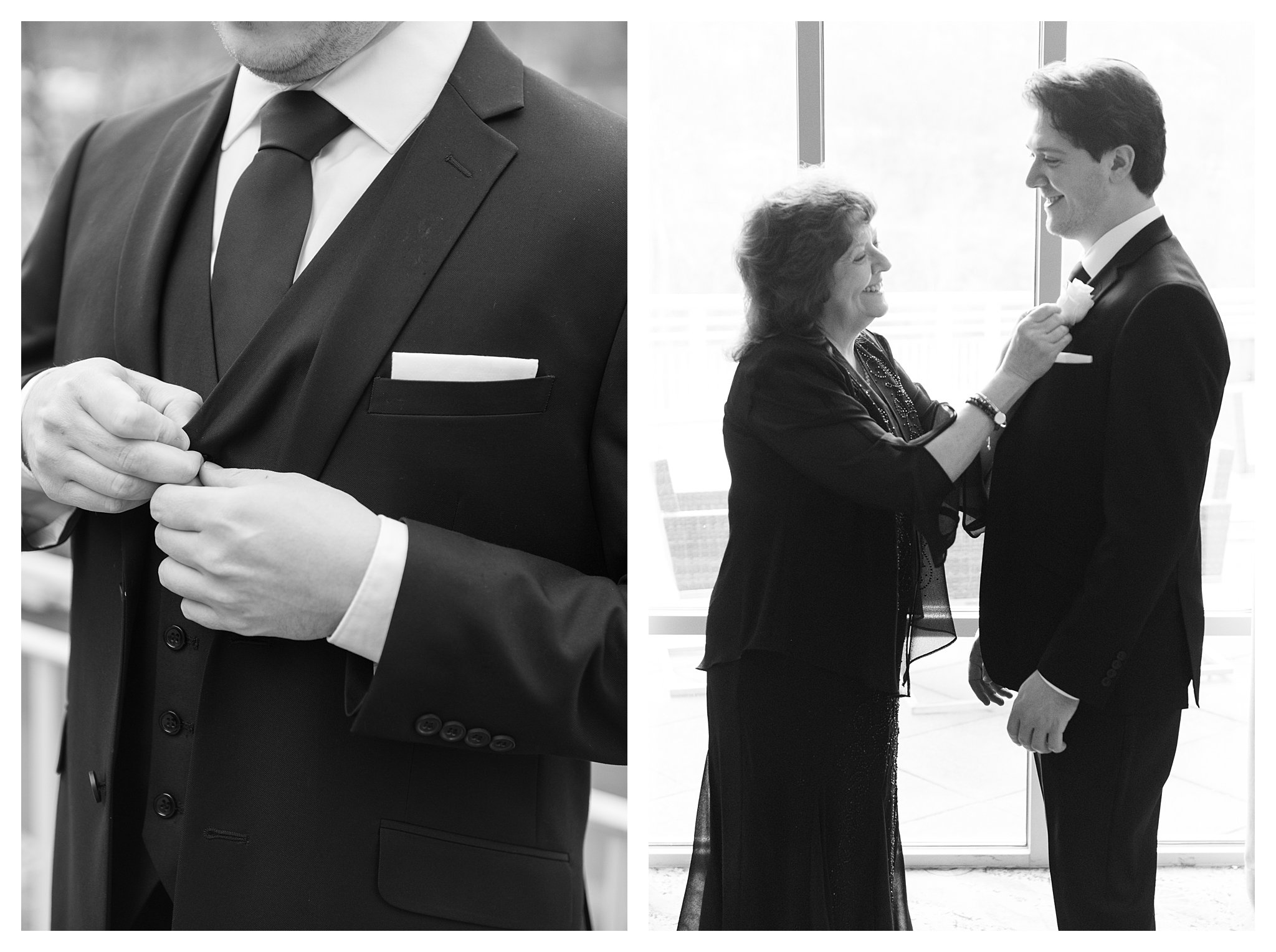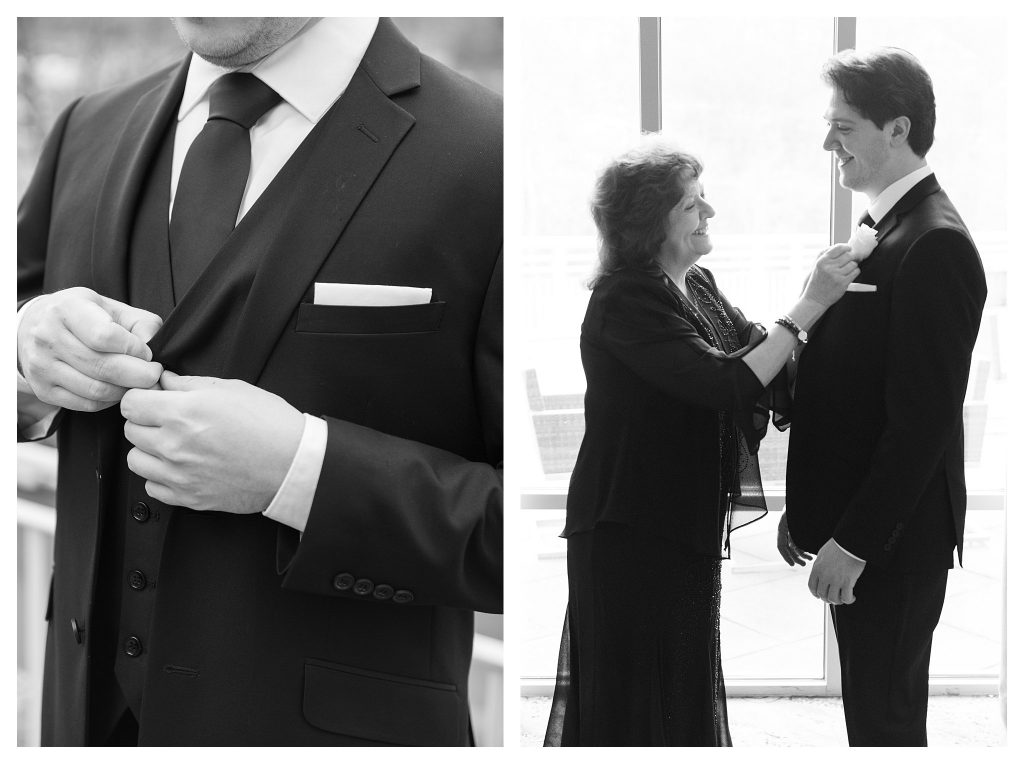 THE FIRST LOOK
We found a perfect balcony where they had privacy and a nice quiet moment together before they said, "I do." for their first look. I always love watching the couples interact before they walk down the aisle. Joe's face was priceless when he saw Meredith, and he just kept telling her how beautiful she was. He was entranced by her beauty and she was delighted to see her handsome groom. Happy tears were shed and it was a perfect moment.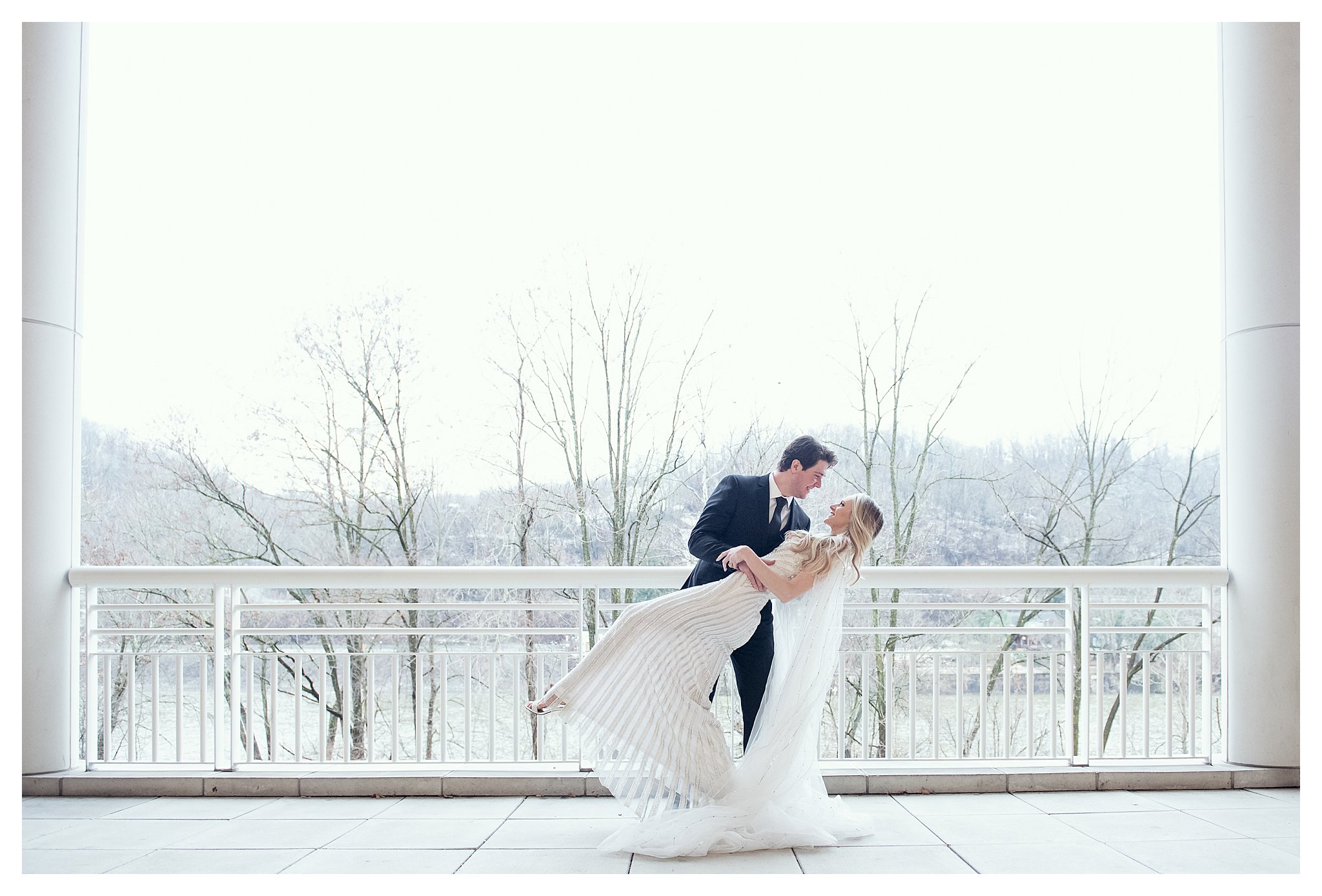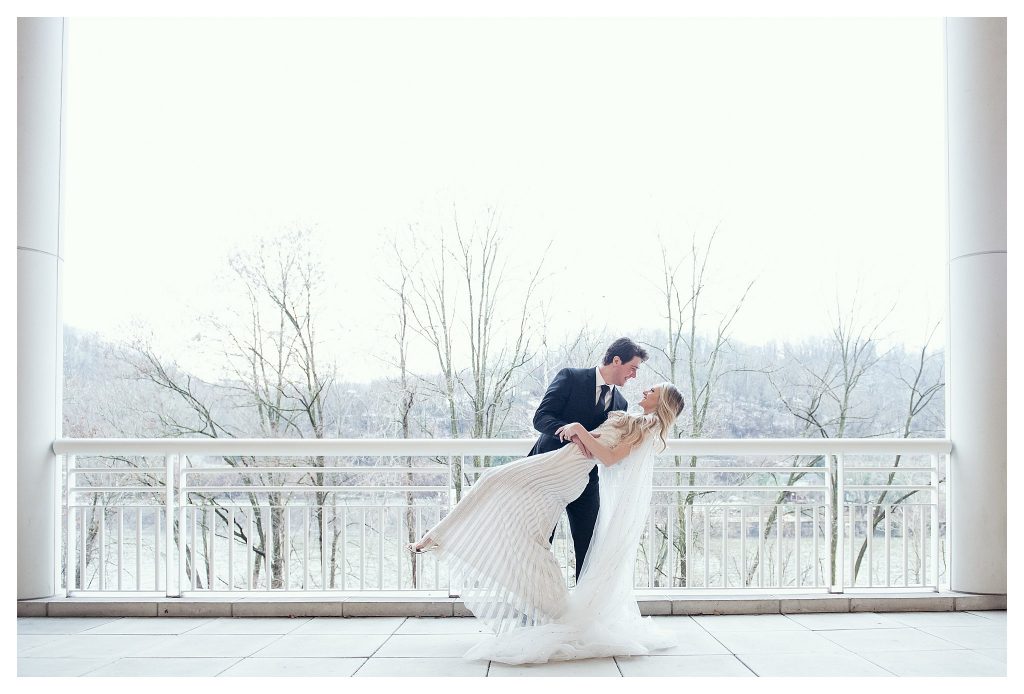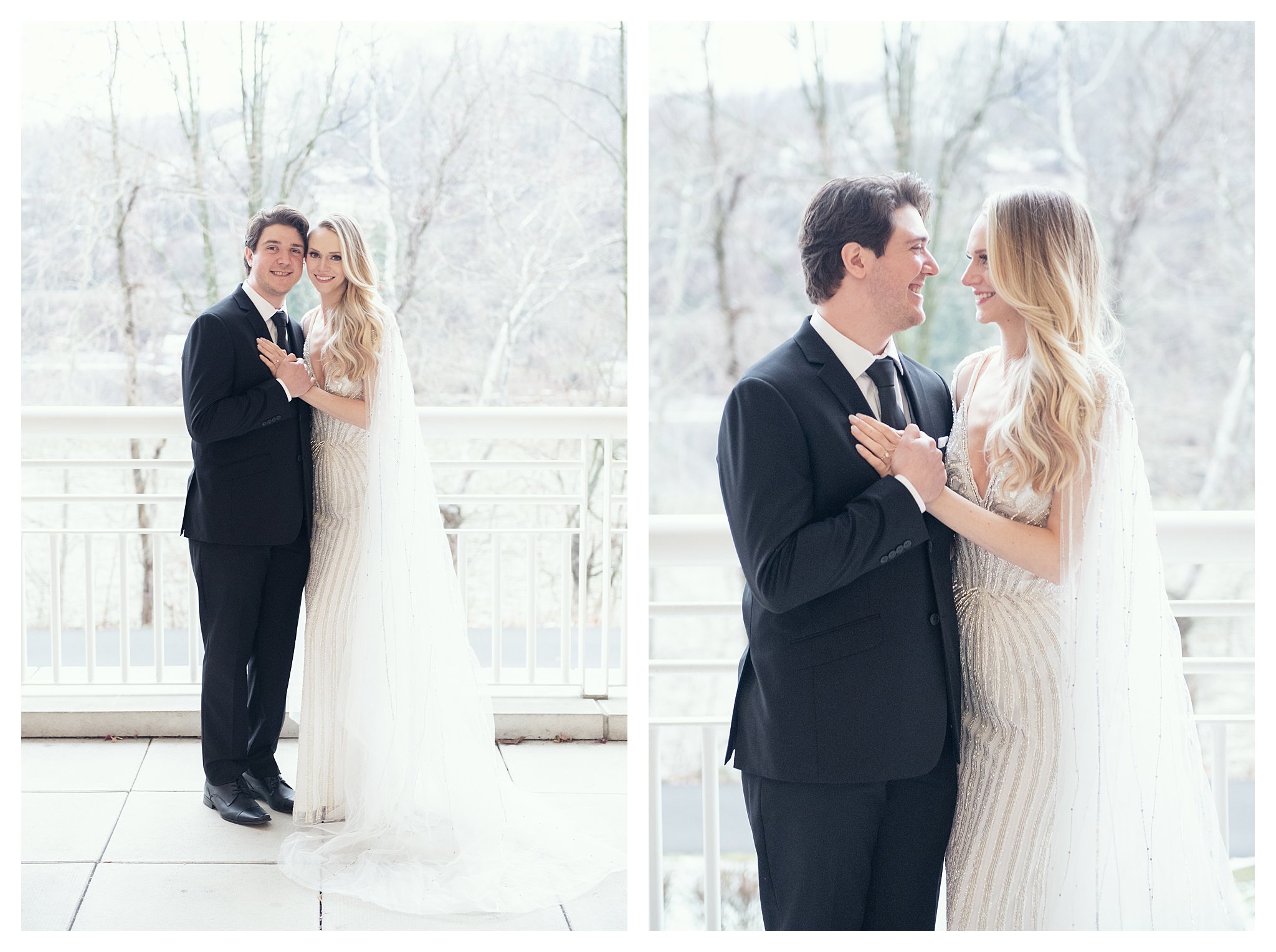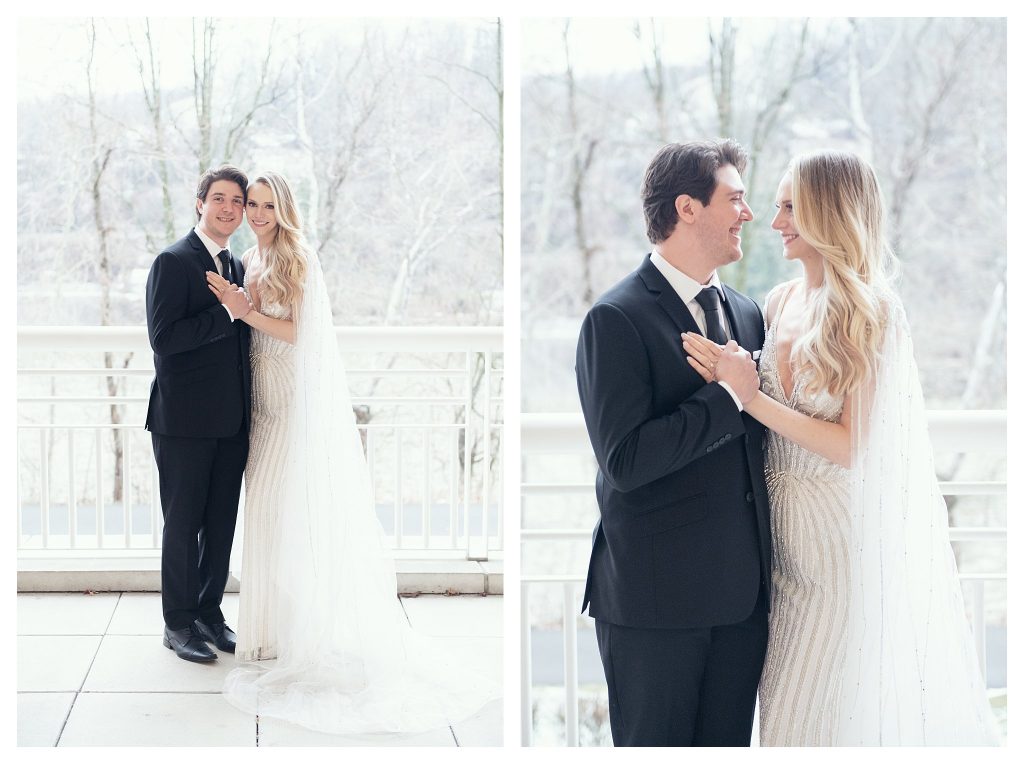 THE CEREMONY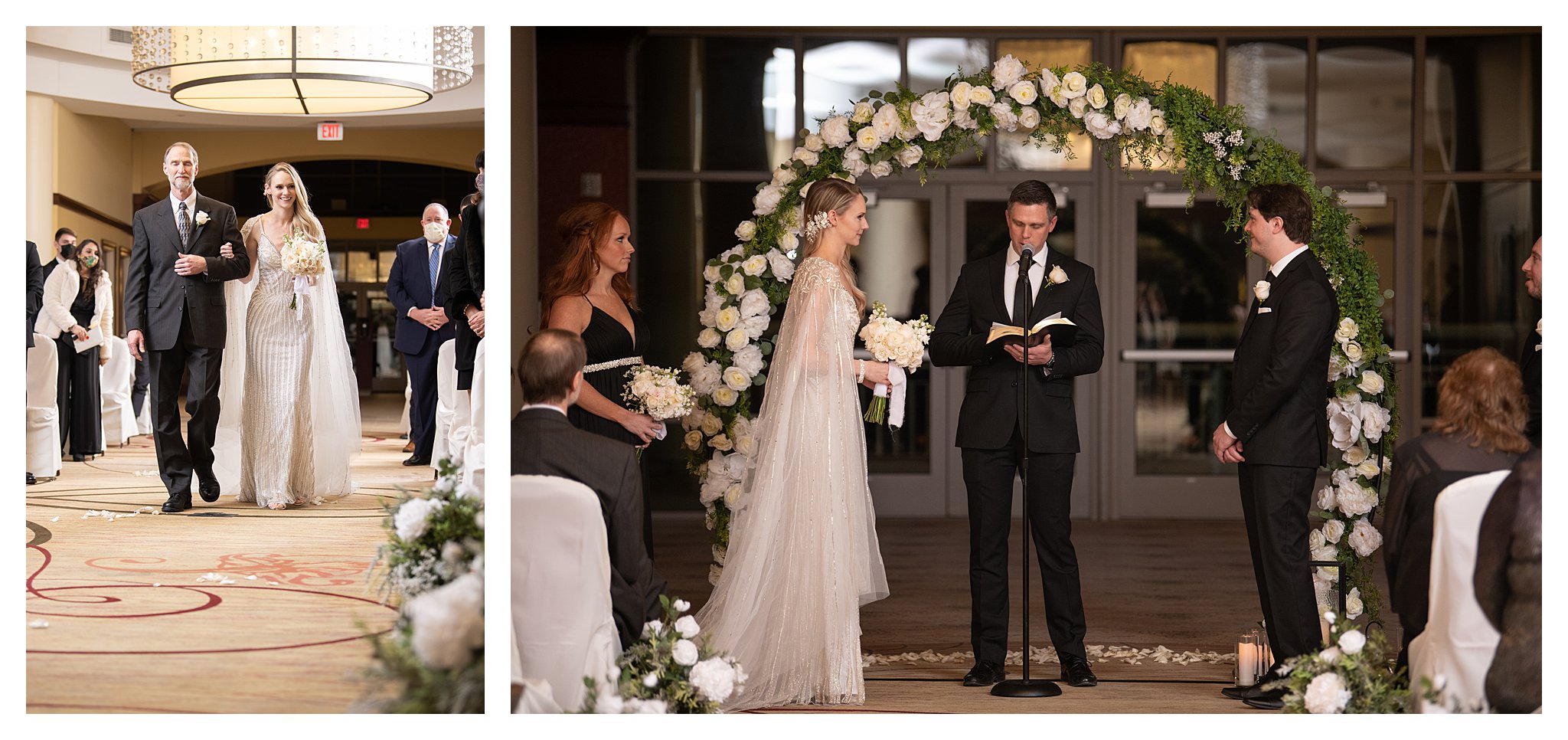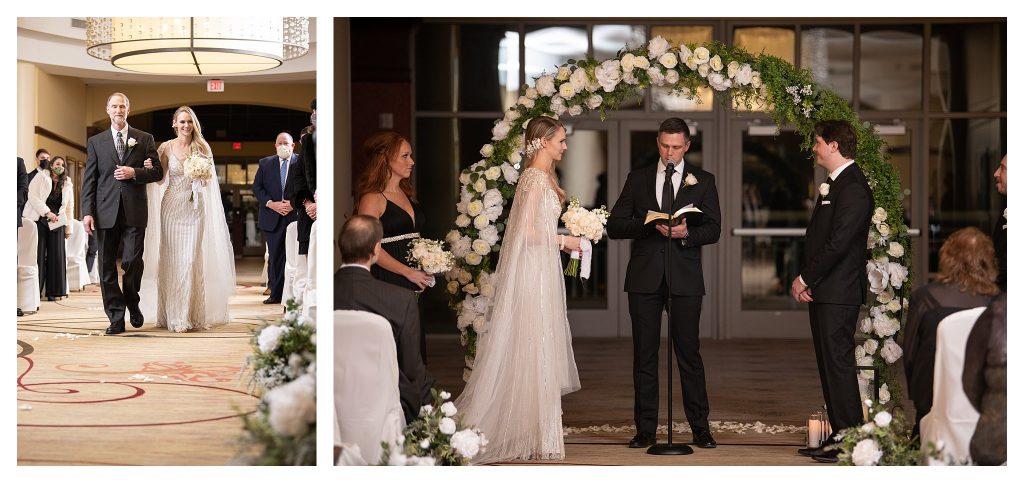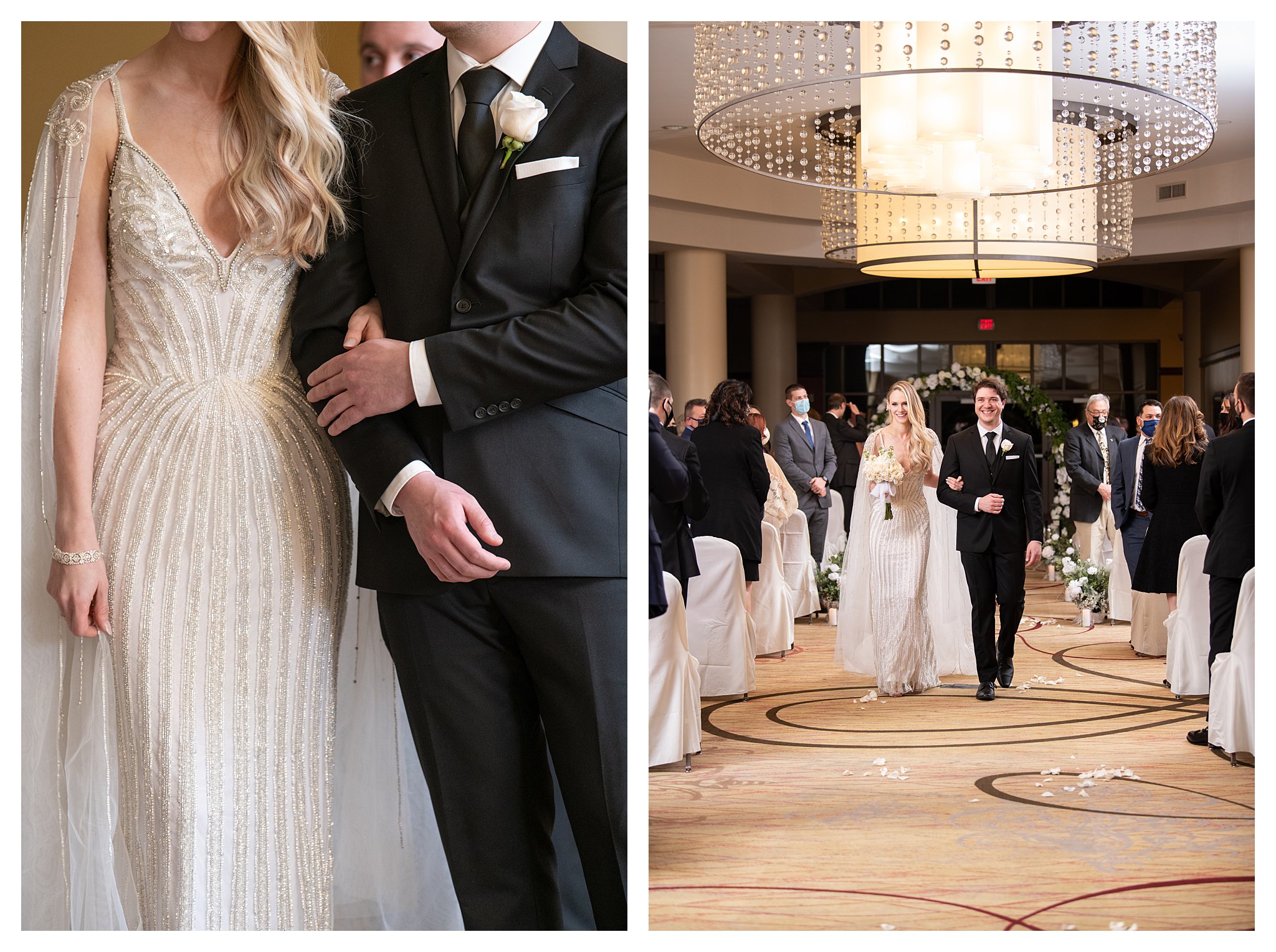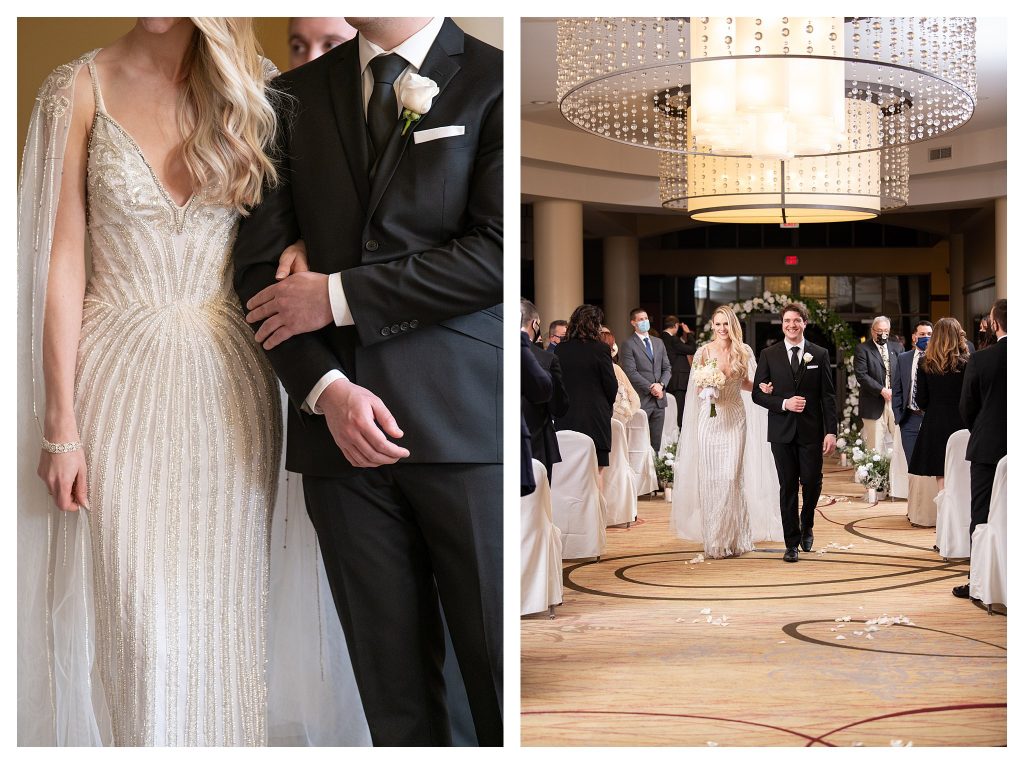 PORTRAITS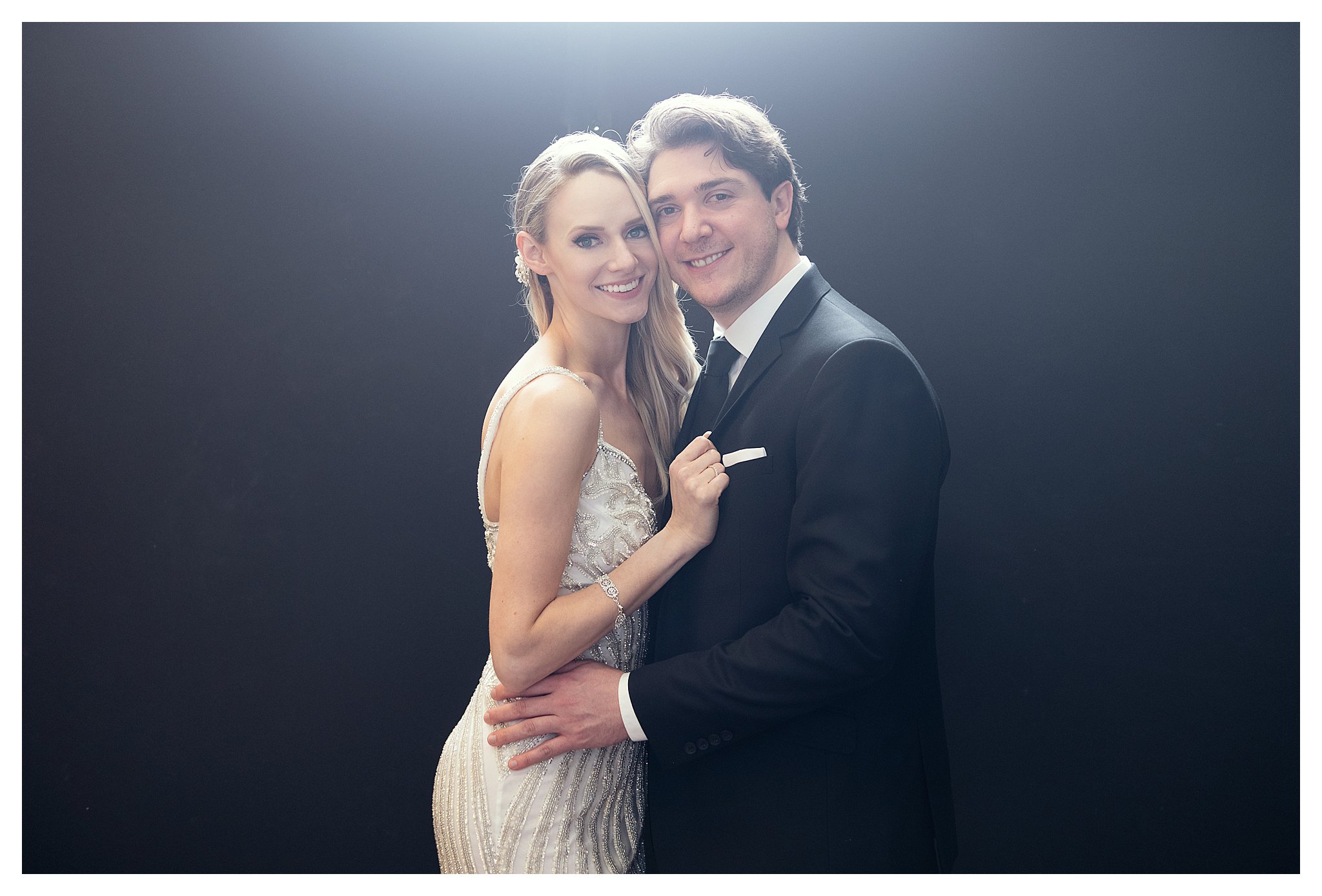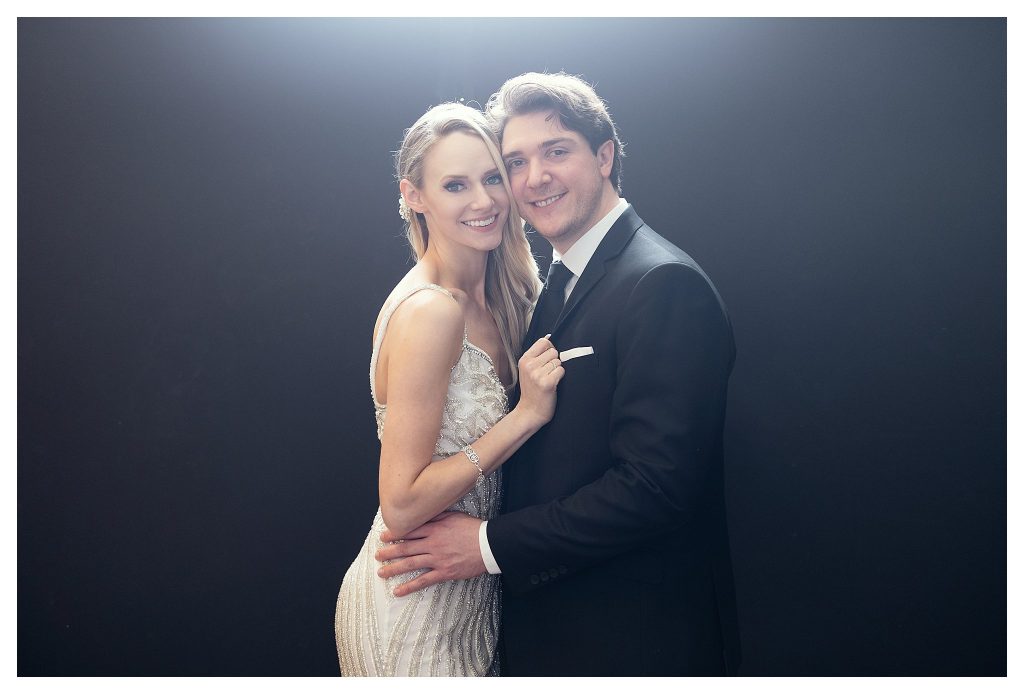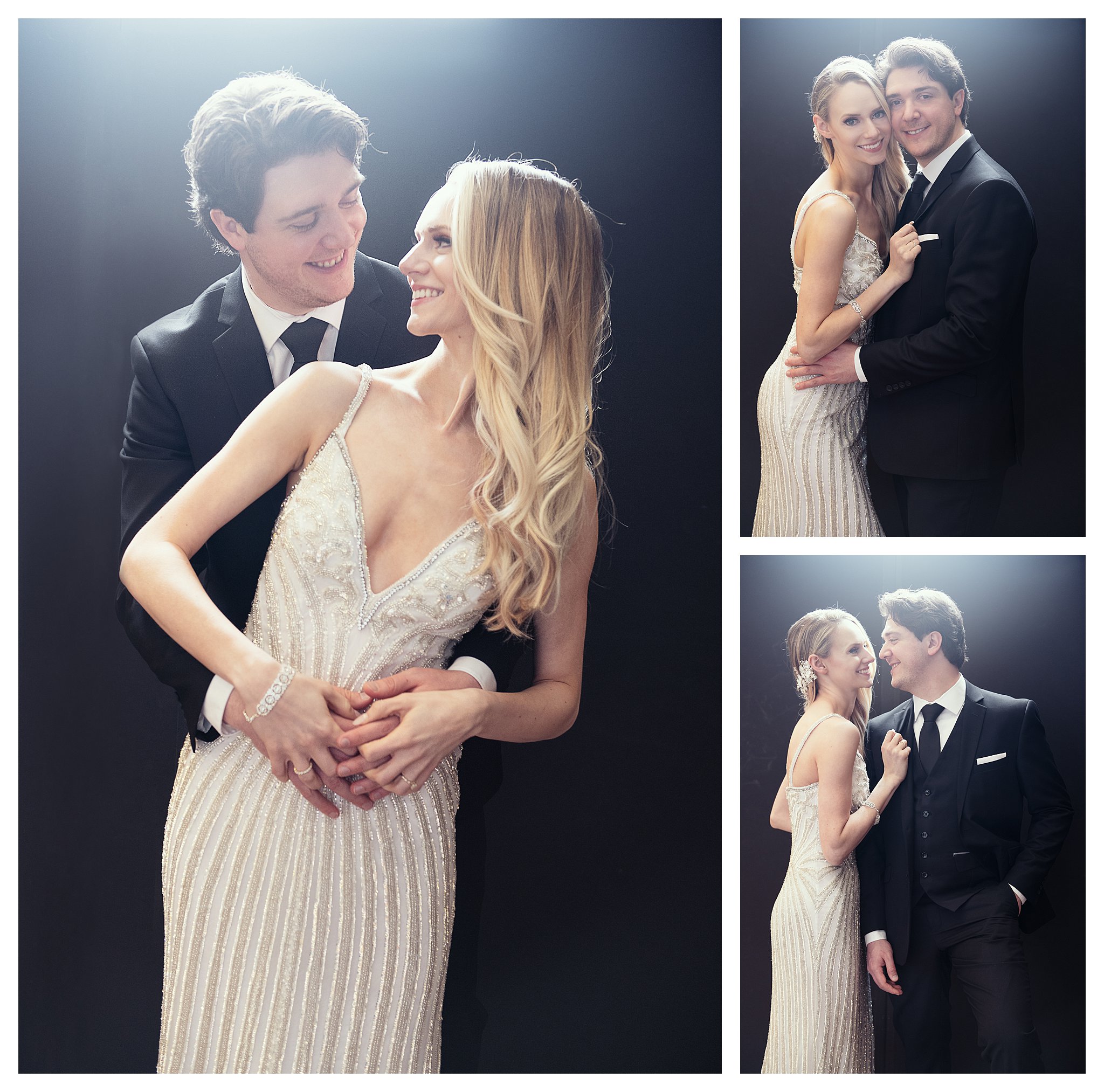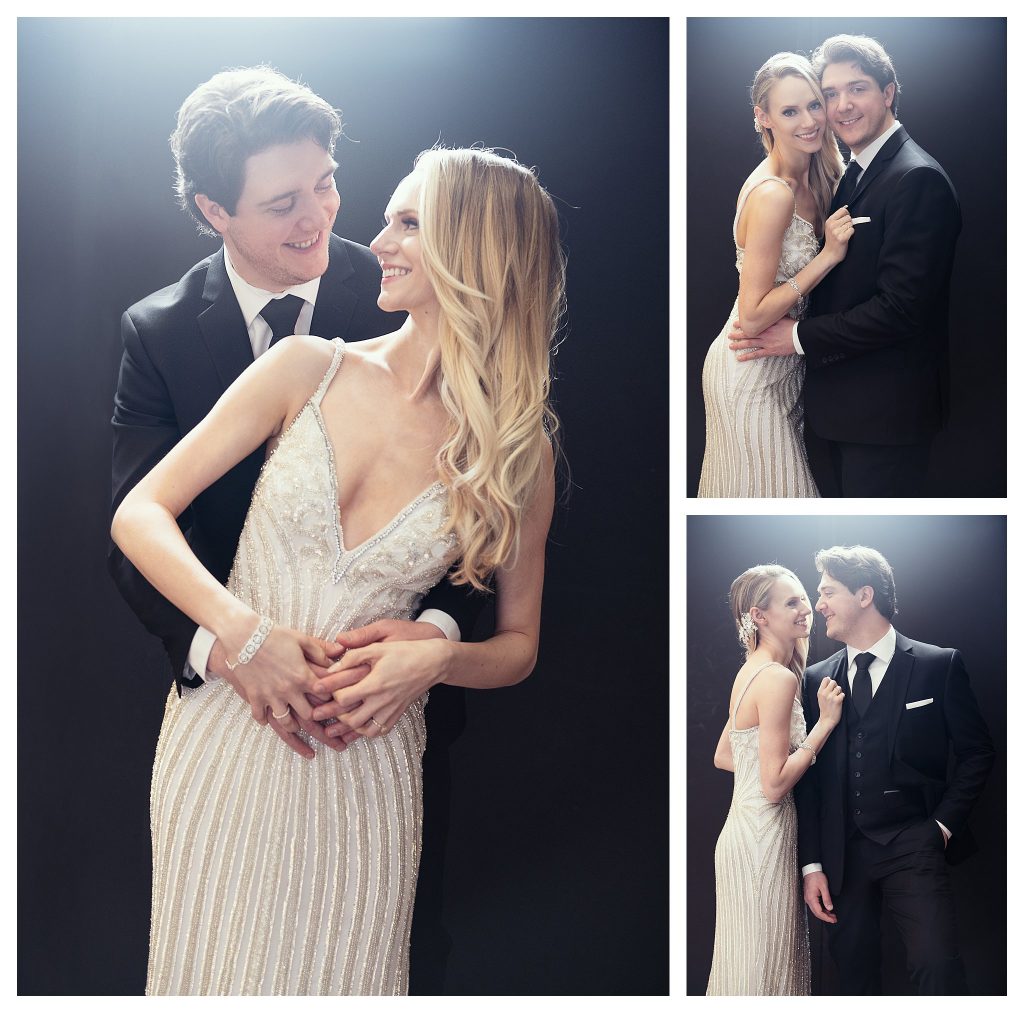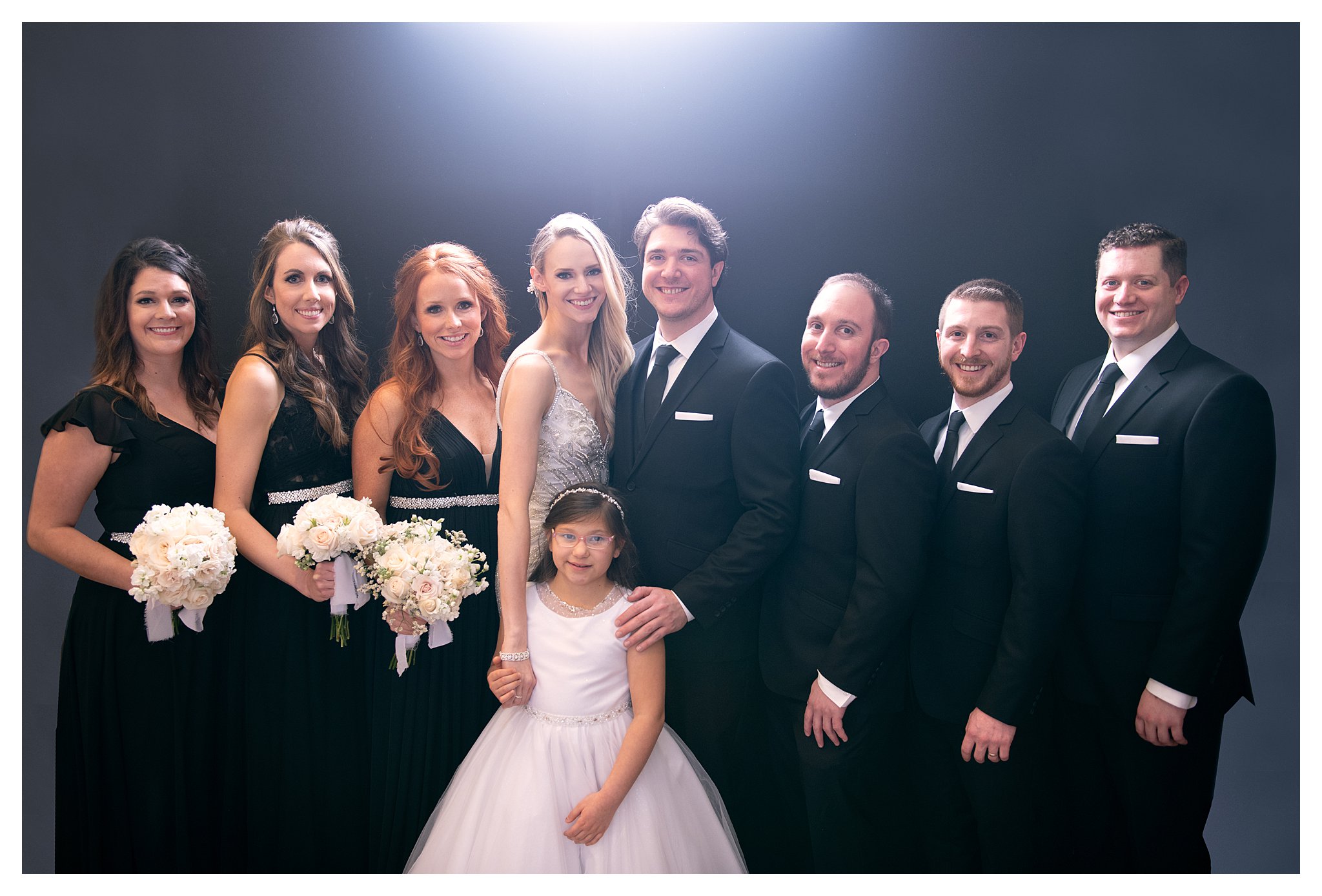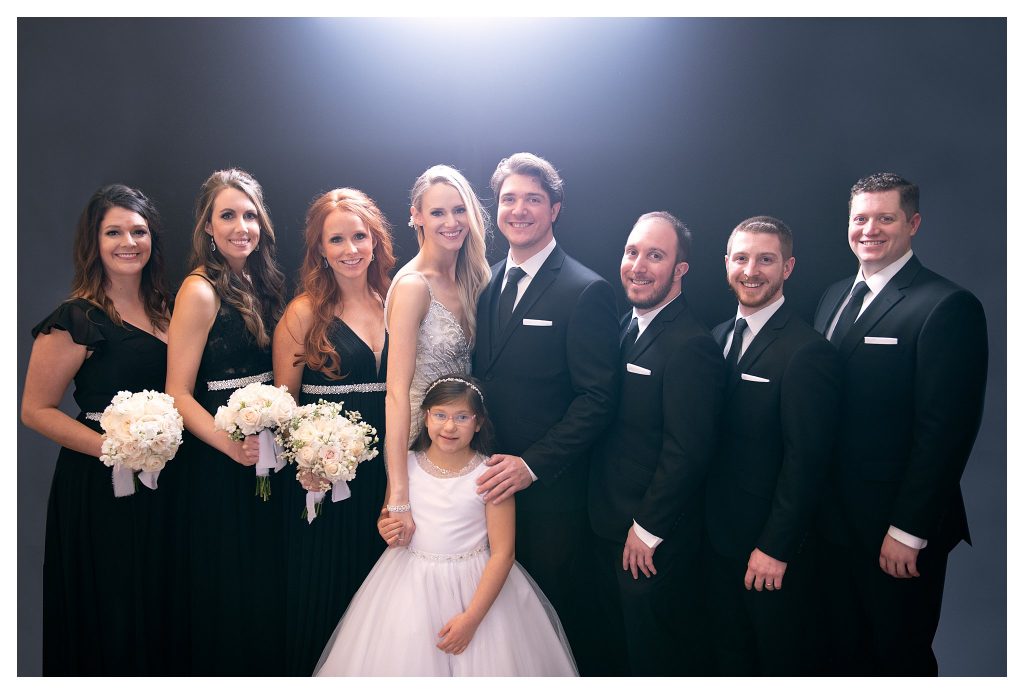 THE RECEPTION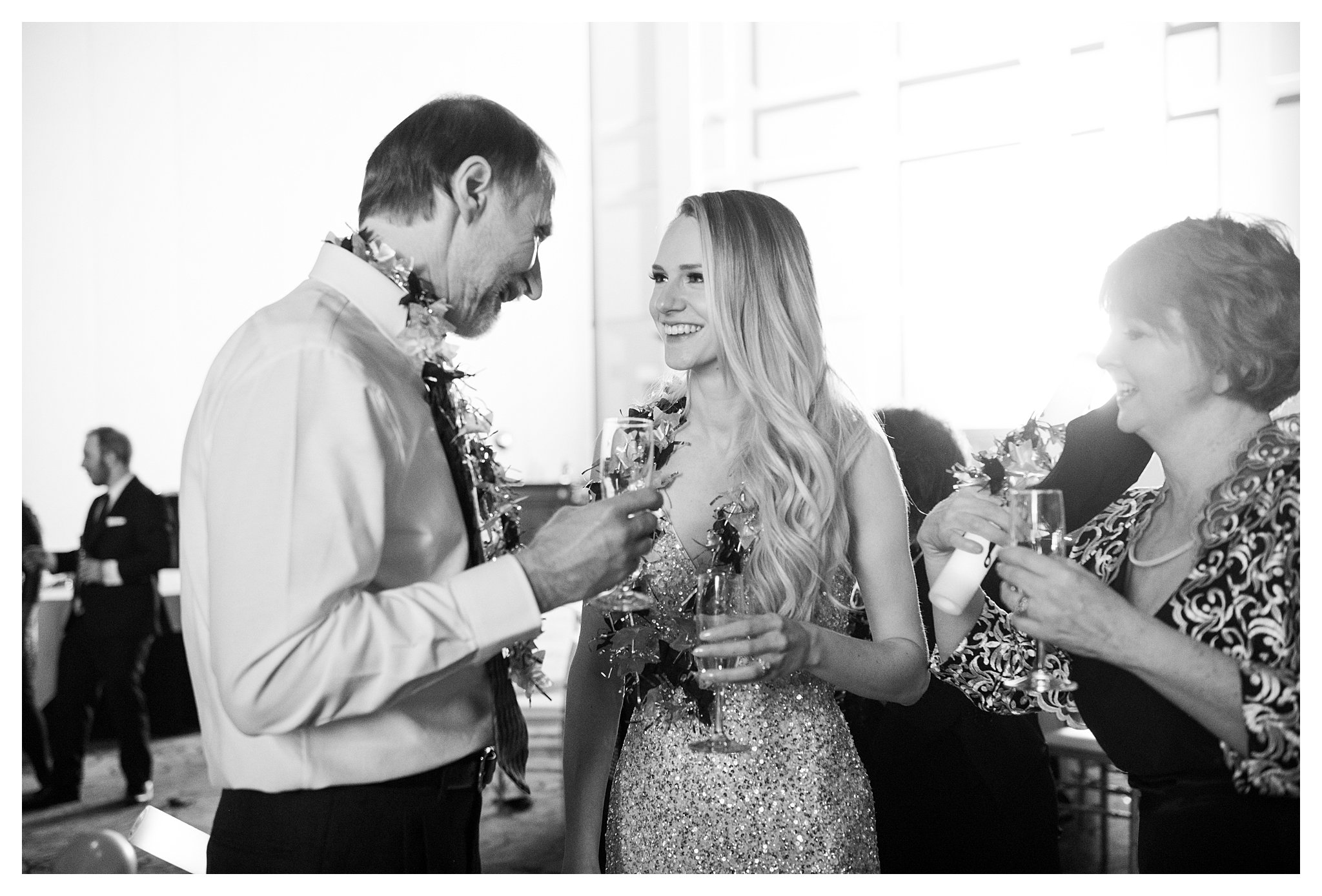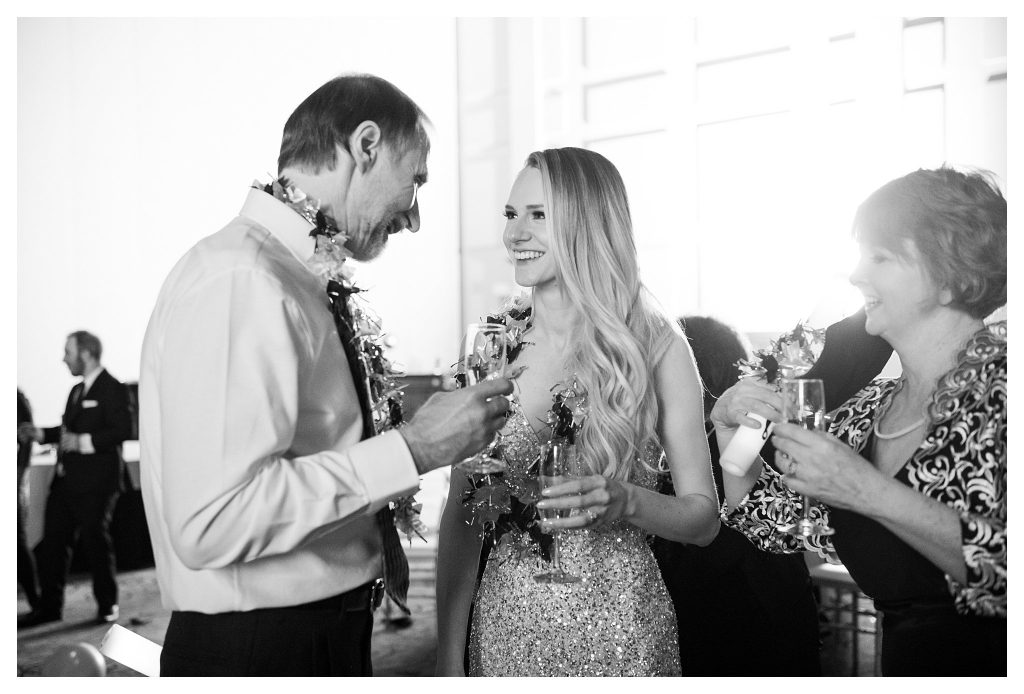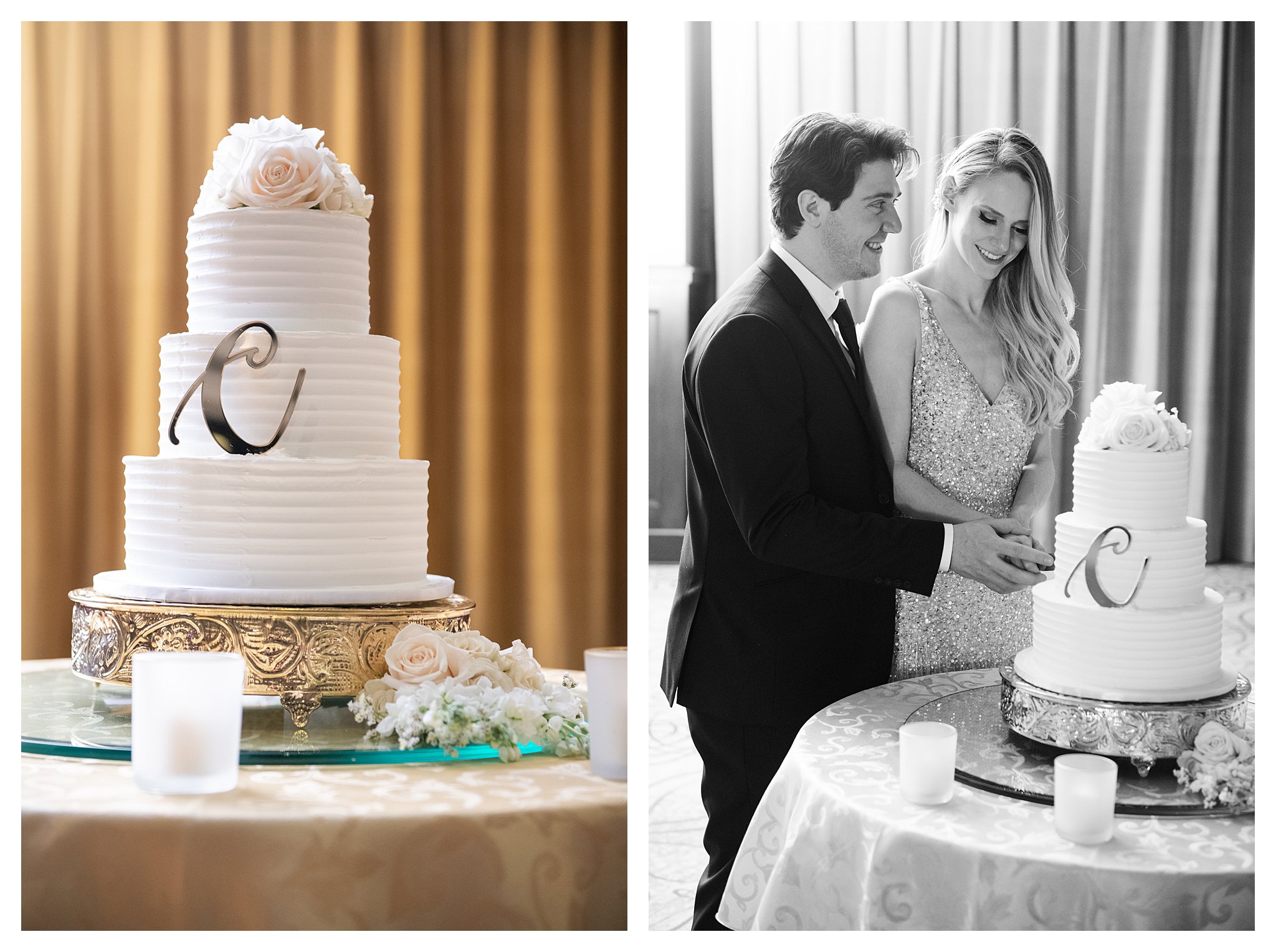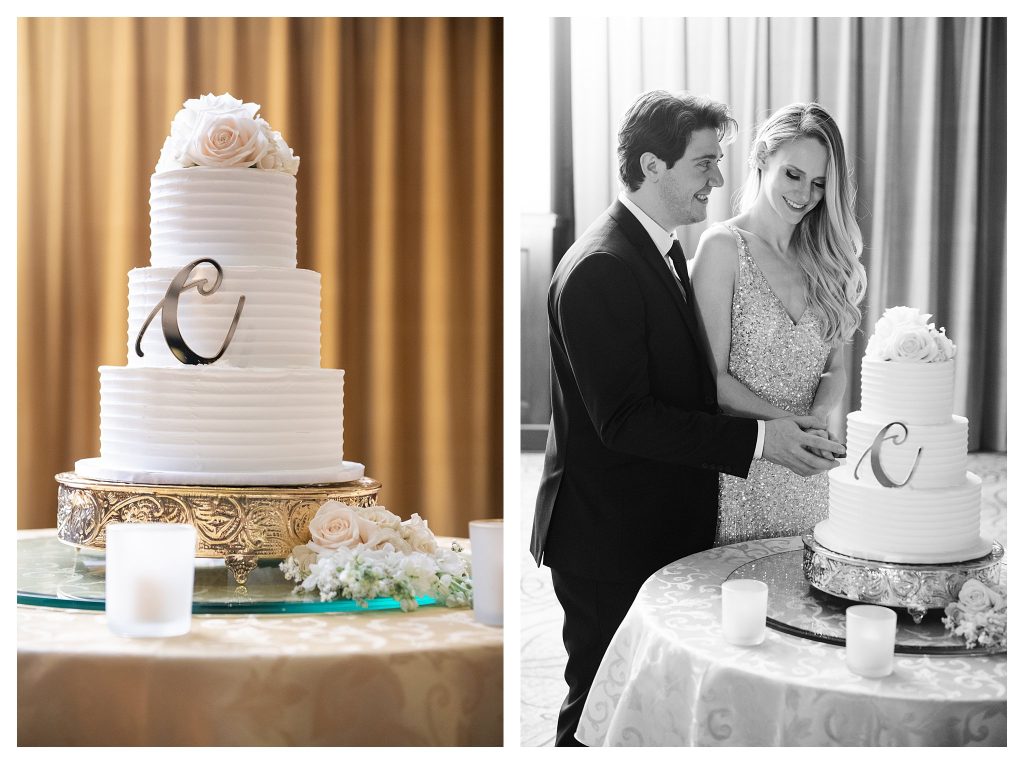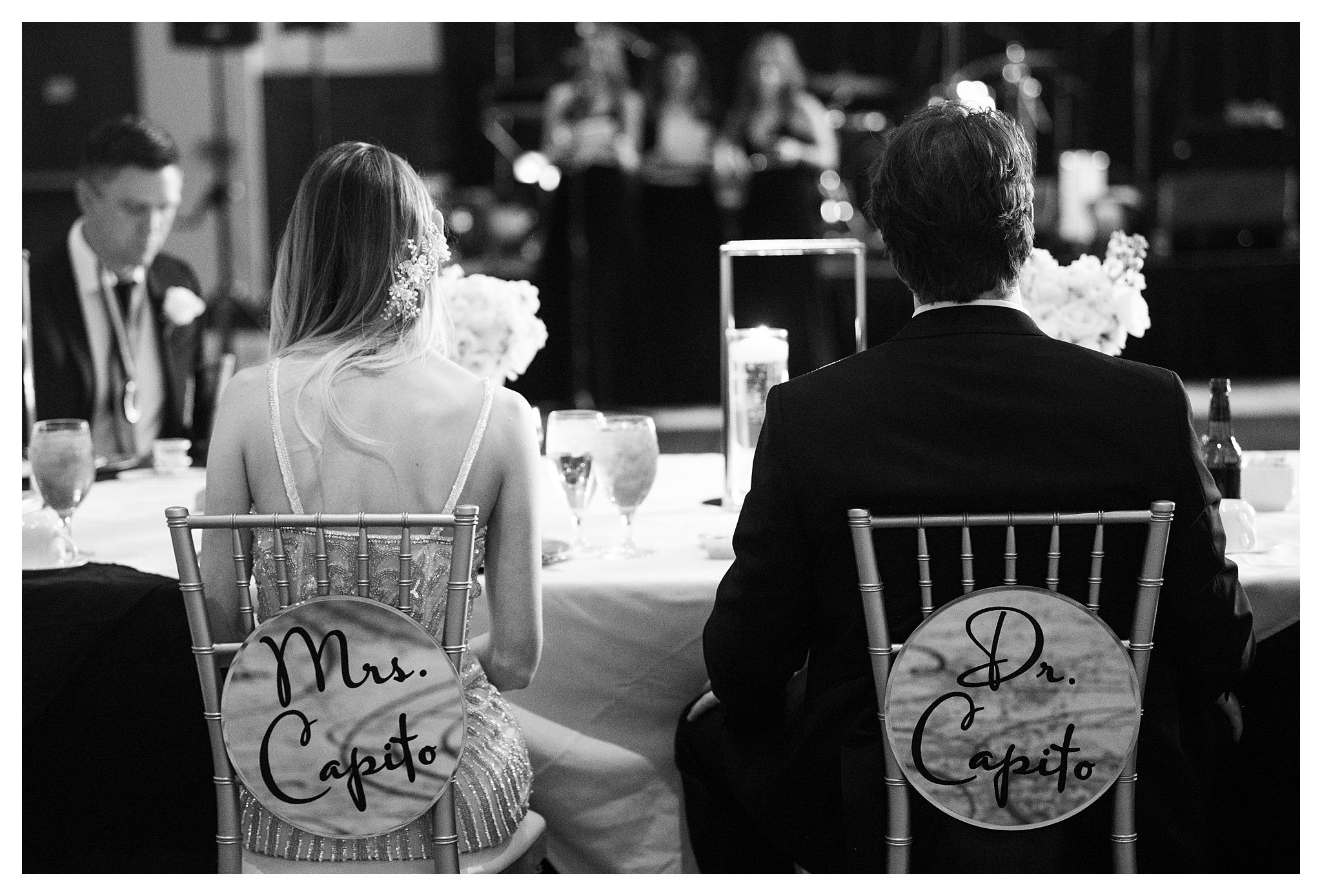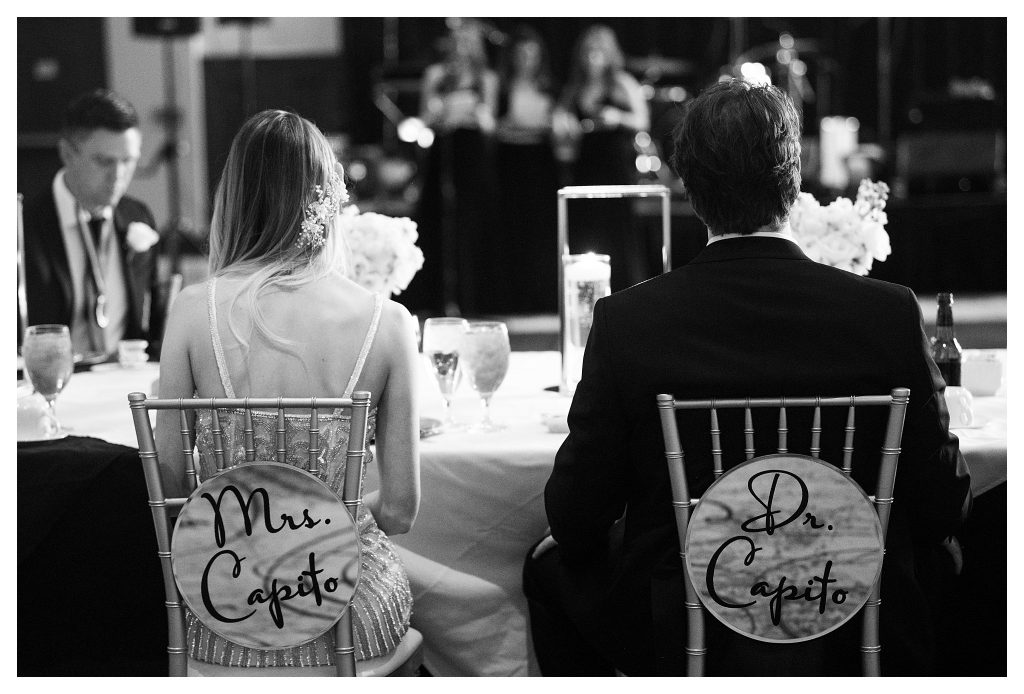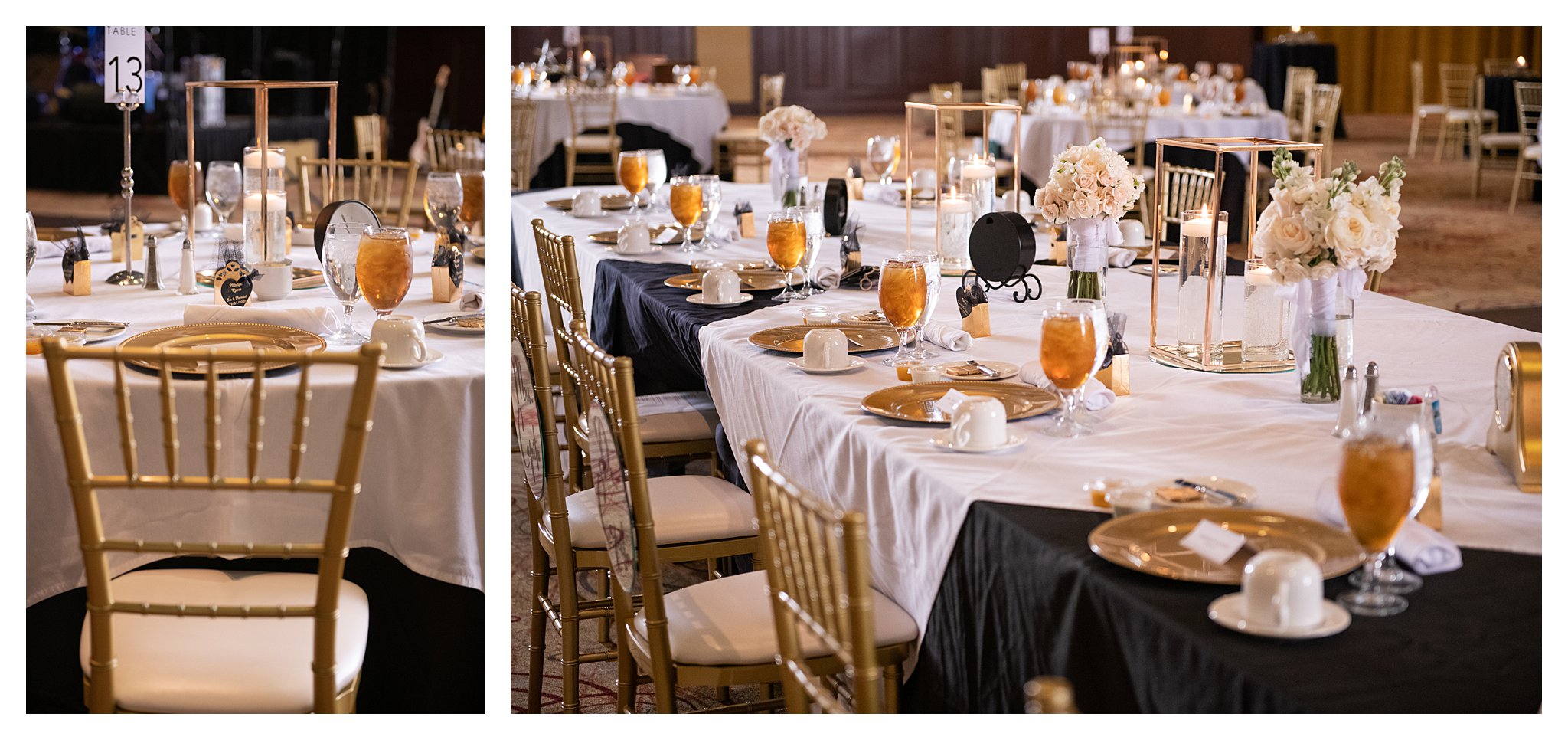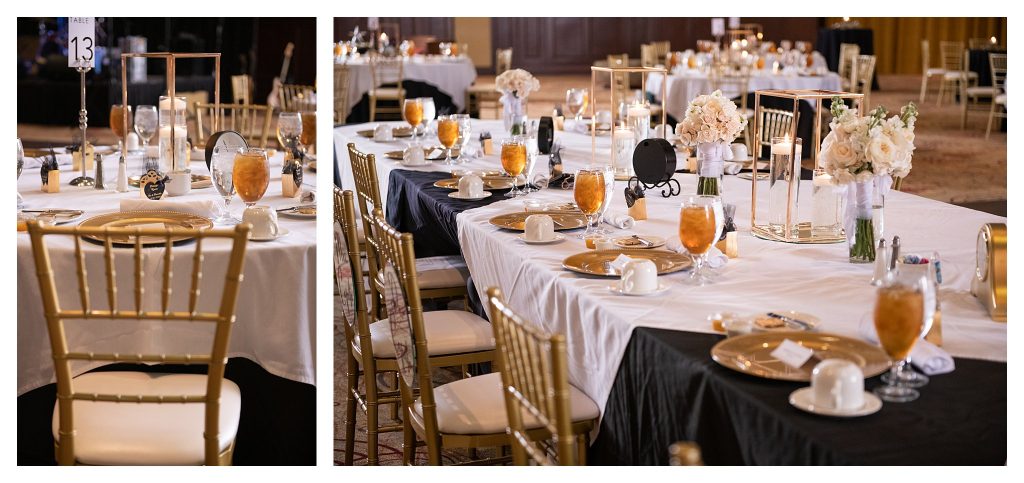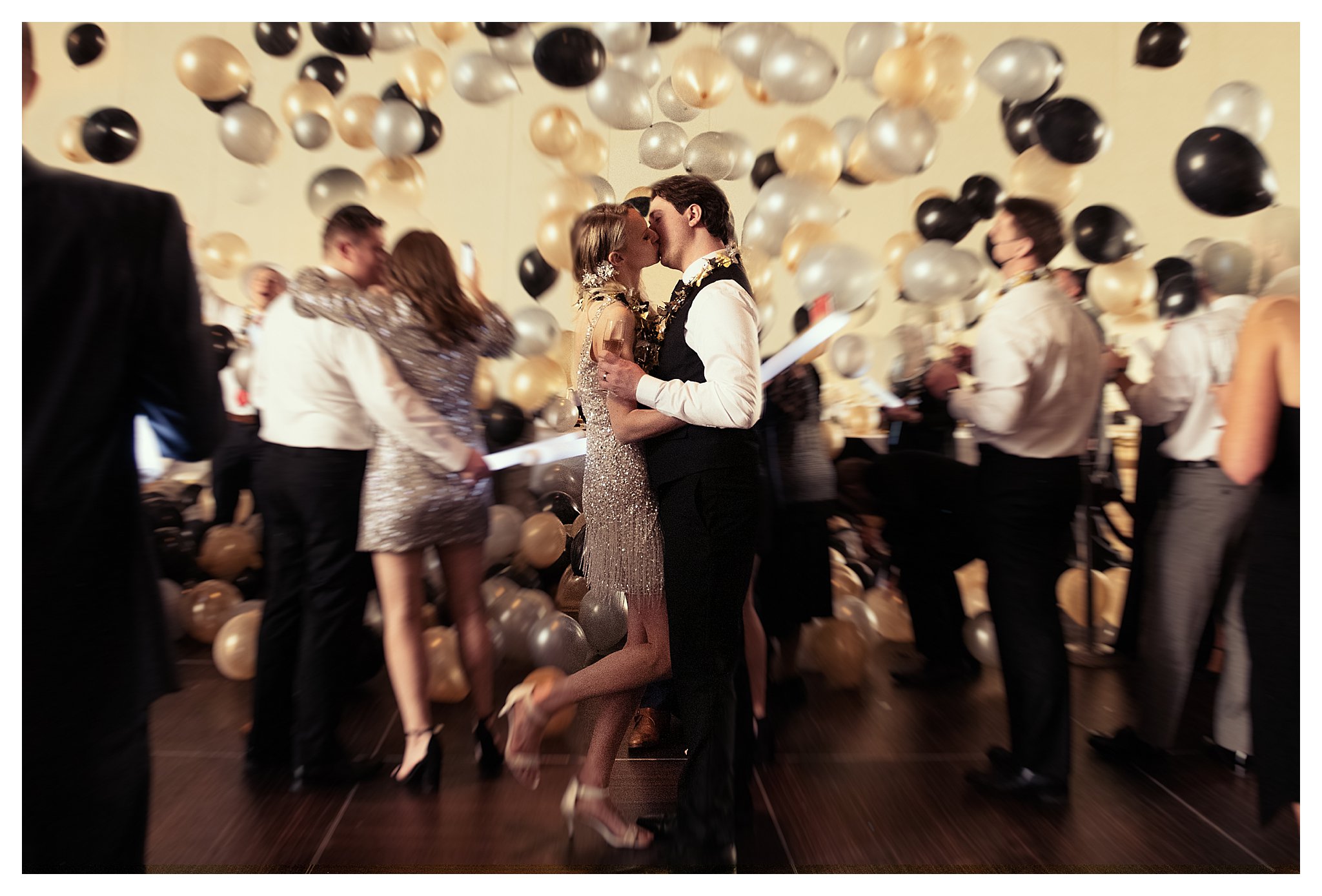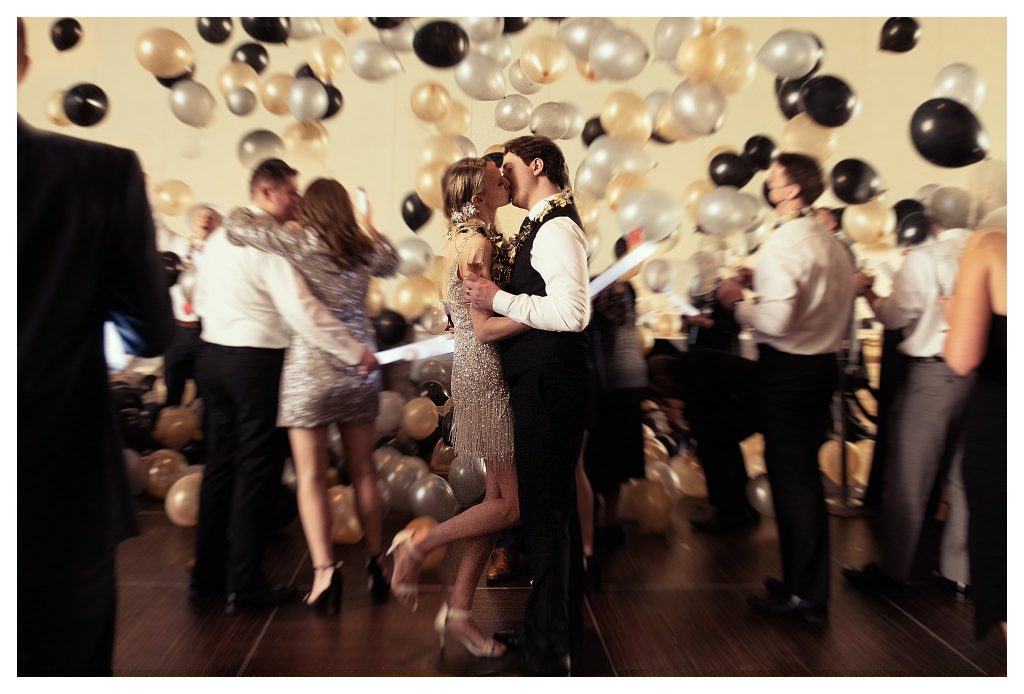 To Joe and Meredith, thank you for allowing me to be your photographer and for being such a wonderful, sweet couple to work with. It was the perfect way to spend my last day of 2020 celebrating with you and your loved ones on such a special occasion in your life. May God continue to bless you!