LET ME INTRODUCE YOU TO SONYA!
Personal Branding and creating a new headshot for individuals I meet is something I am NEVER going to get tired of. I have had the privilege to meet so many amazing, hard working, and successful people this year through my line of work, and today I get to add another name to that list, Sonya Butcher.
When I first spoke to her over the phone, I could tell that she was very kind, humble, and willing to trust me with any ideas I had for her. As I continued to speak to her she told me how she wanted to update her headshot. Sonya works mostly from home, and she wanted to have a professional presence online. Sonya is the Finance Director of North America for Into University Partnerships, where she communicates with people all over the country, many of which she hasn't met in person. It was very important for her to look polished, professional, and natural. Those are all the things I love to hear, and we decided that a Personal Branding Session would be perfect for her. She could enjoy being pampered with hair and makeup at Salon 405, and could have several different looks to choose from for her final collection. Giving people options by switching up wardrobe, background, and lighting is what I am all about!
It always fascinates me to learn about the different jobs, hobbies, and exciting opportunities people have taken in their life. As I listened to Sonya she told me all about the different places she has traveled to, and she instantly inspired me to travel. We also got to talk about missions trips and the wonderful privilege it is to serve others and God. It was very apparent that Sonya knows who she is, and has worked hard to get to where she is today. To me, it was important that we captured not only her professional presence but that her kind personality was highlighted as well.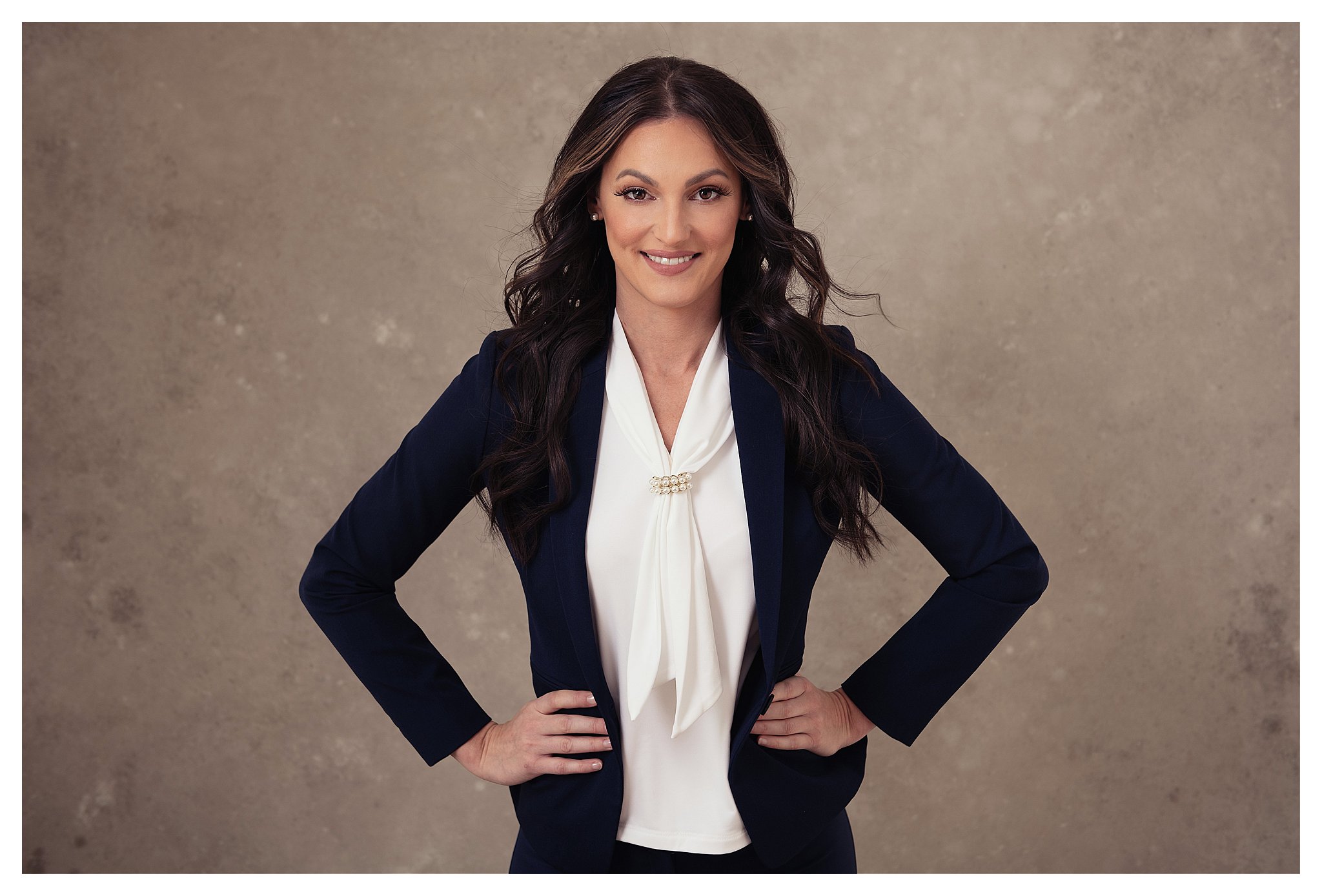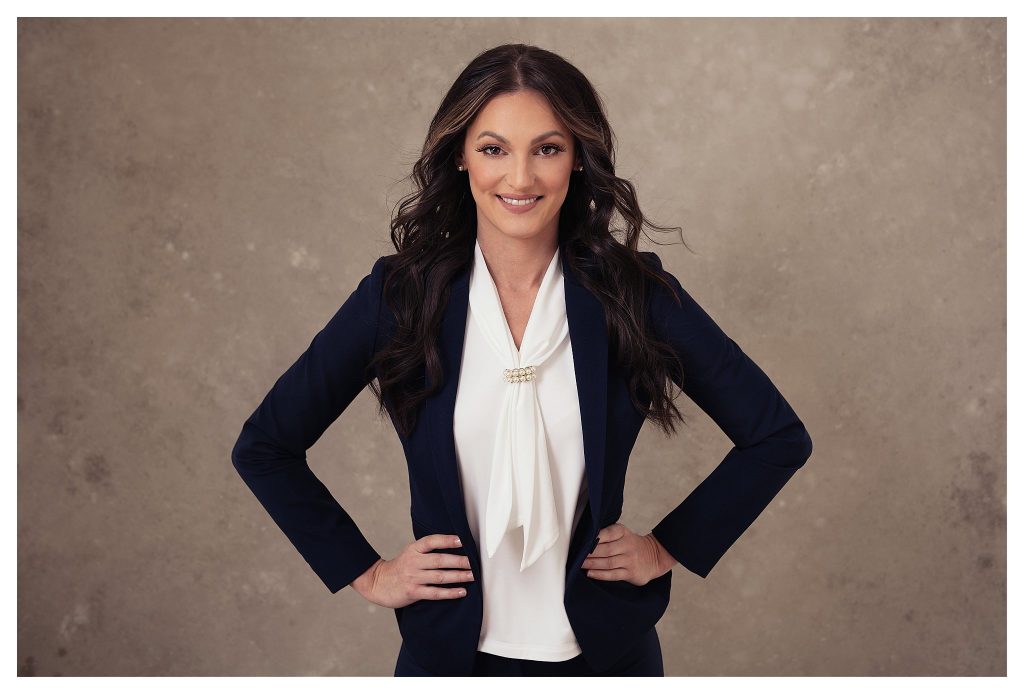 A FEW FAVORITES
What is your favorite thing about living in W.V.?
The laid back atmosphere, and the people! Everyone is always so friendly and nice here.
What is your key to success?
Find something you are passionate about and stick to it. If you dread your job, you'll never give it your all.
What is your favorite thing about your job?
I love the ability to work from home and definitely the travel aspect. I love to travel to new places and this job gives me the opportunity to do that, which is amazing!
If you had one tip for people who have found themselves working from home what would it be?
Take breaks! It is so important to move around or be outside, so even if the breaks are small, make sure you include them in your routine.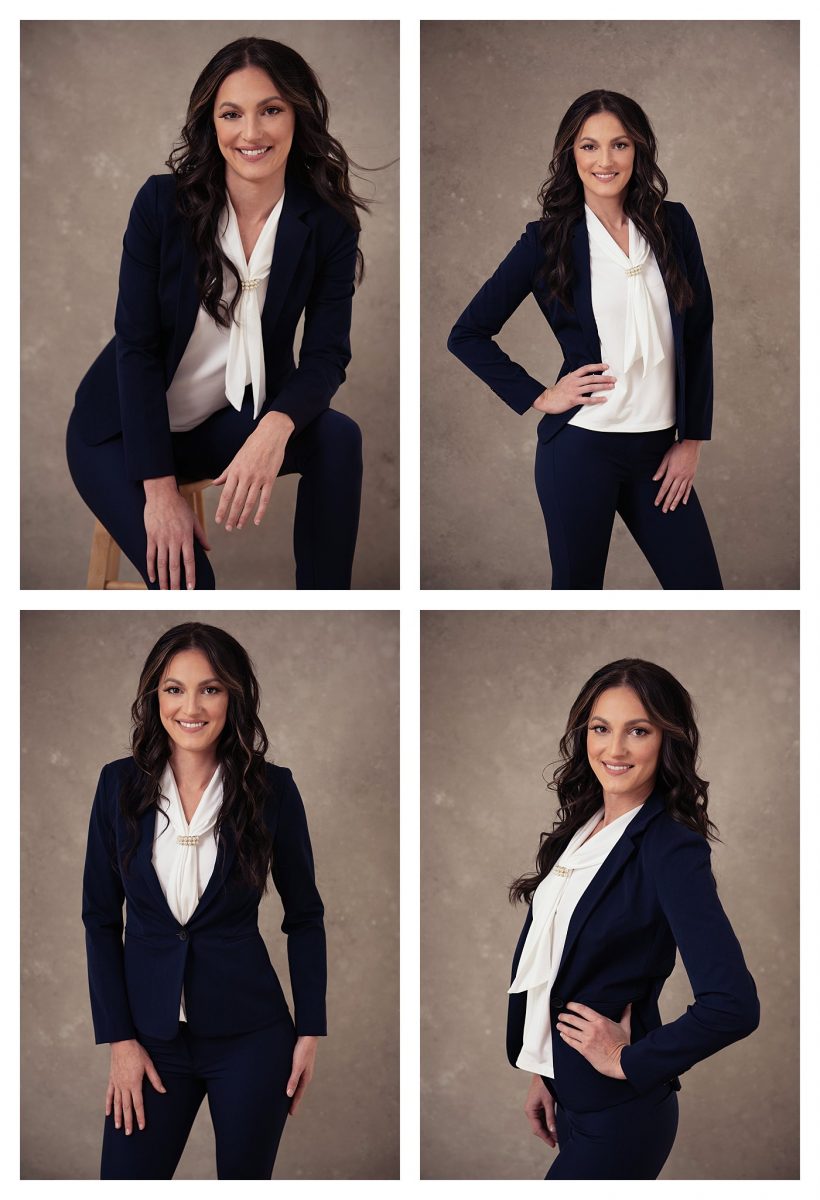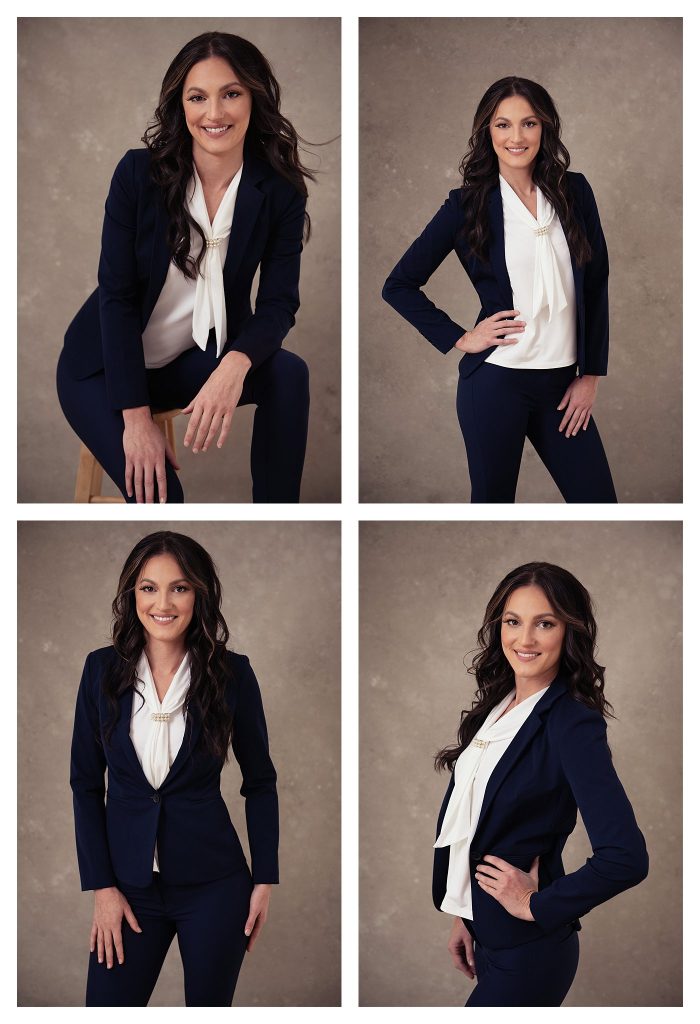 Success is no accident. It is hard work, perseverance, learning, studying, sacrifice, and most of all, love of what you are doing.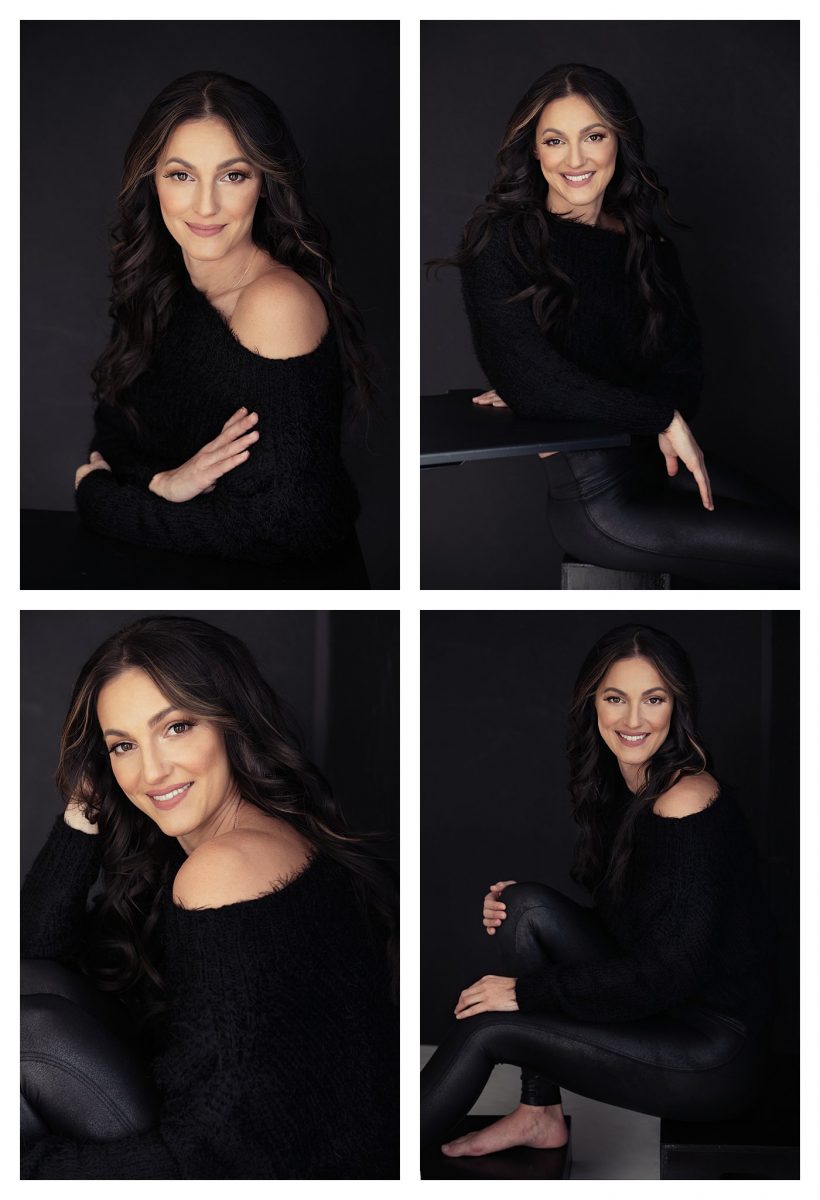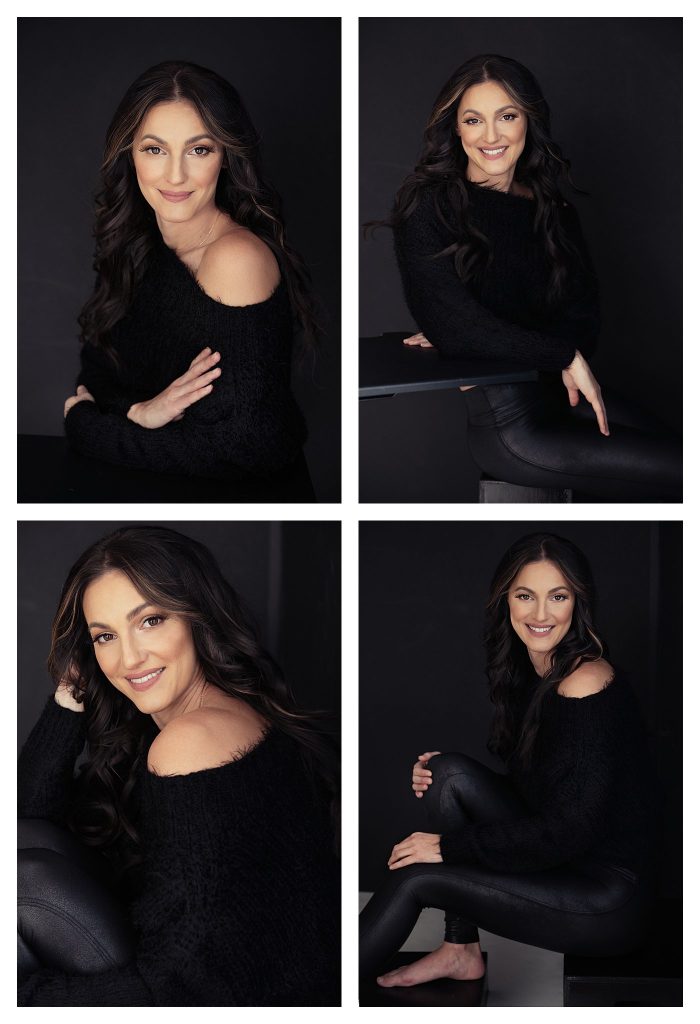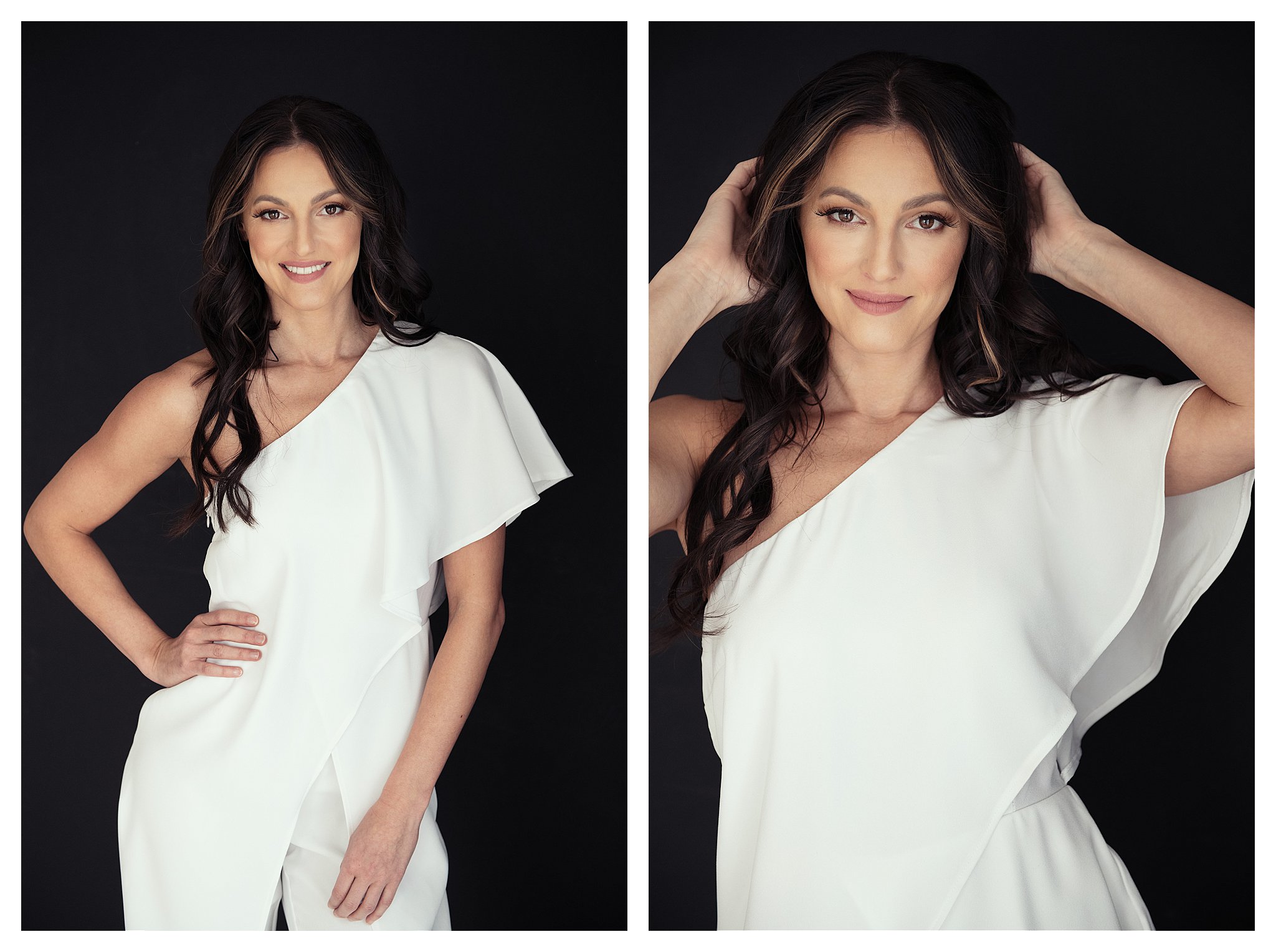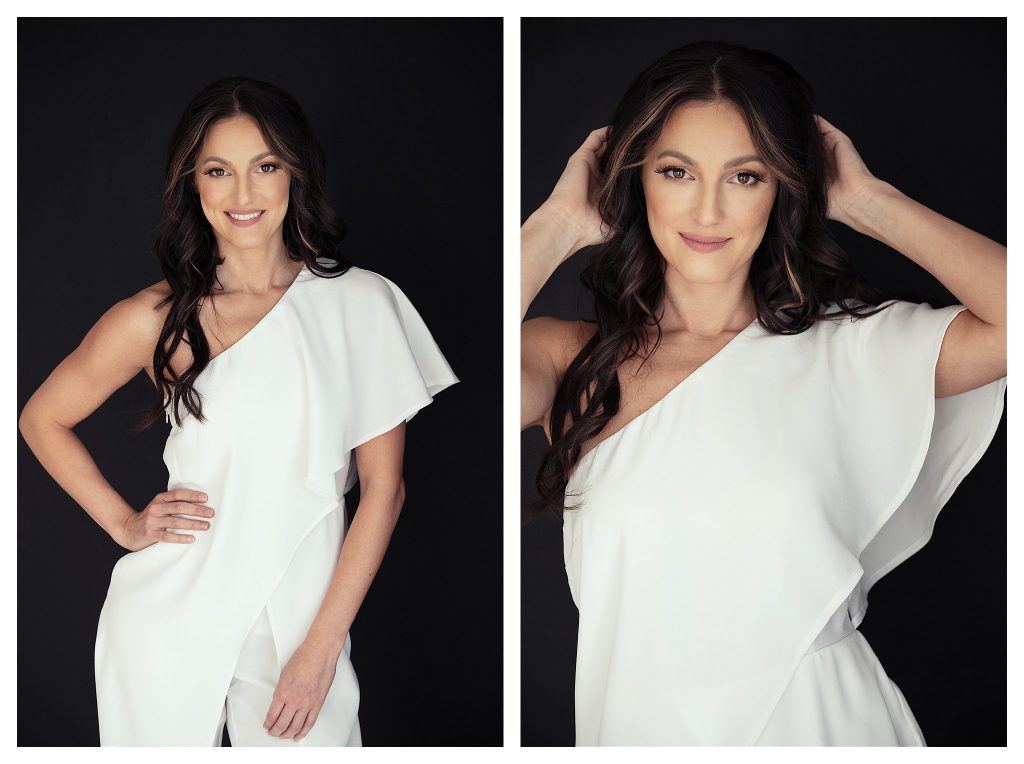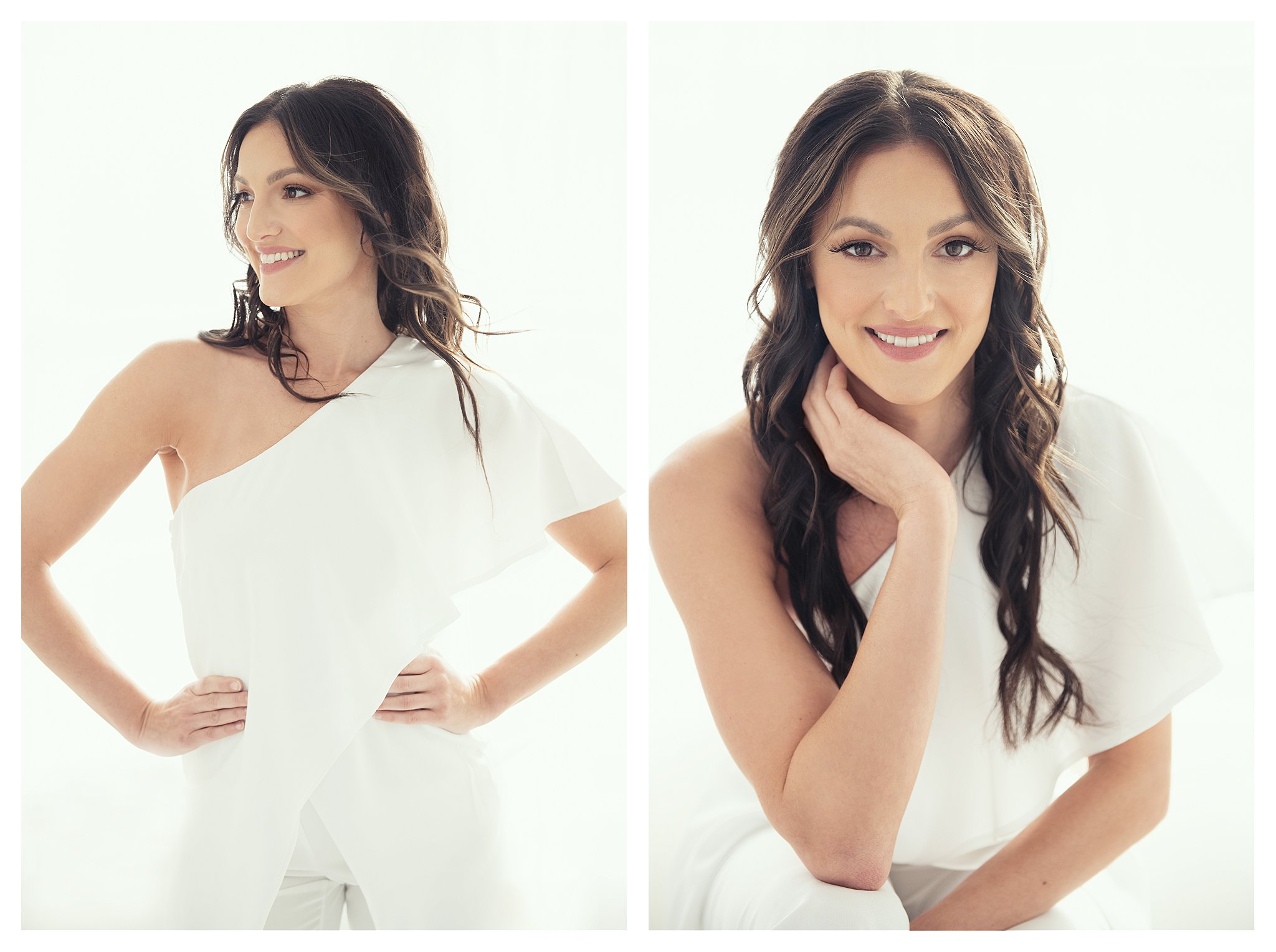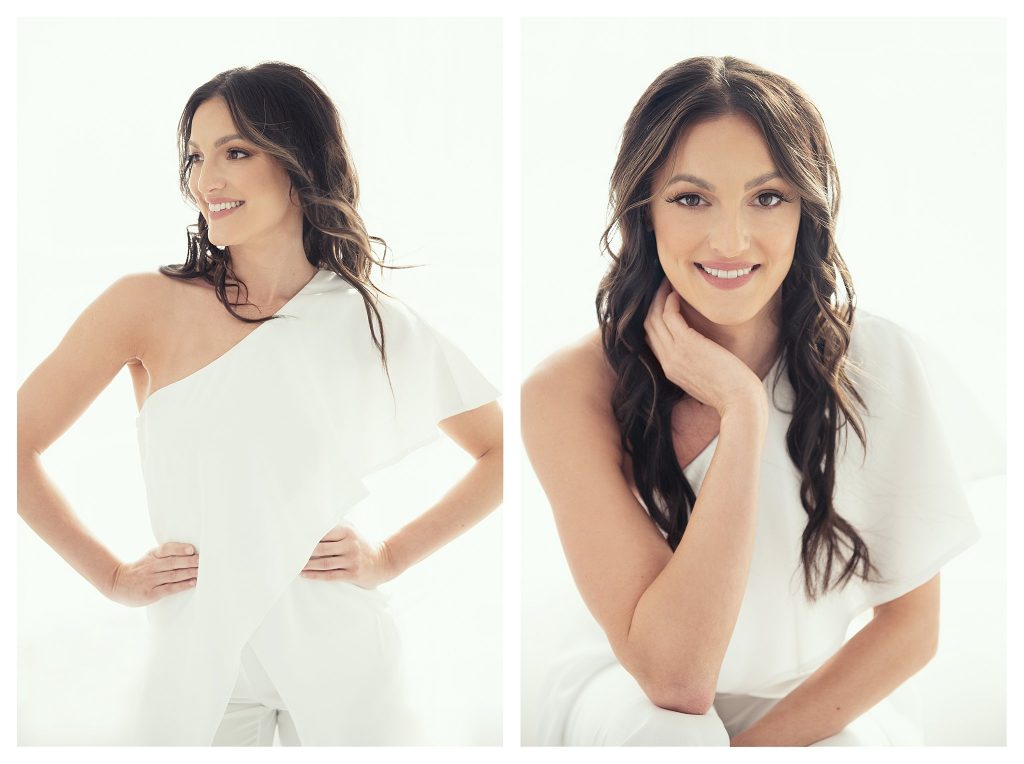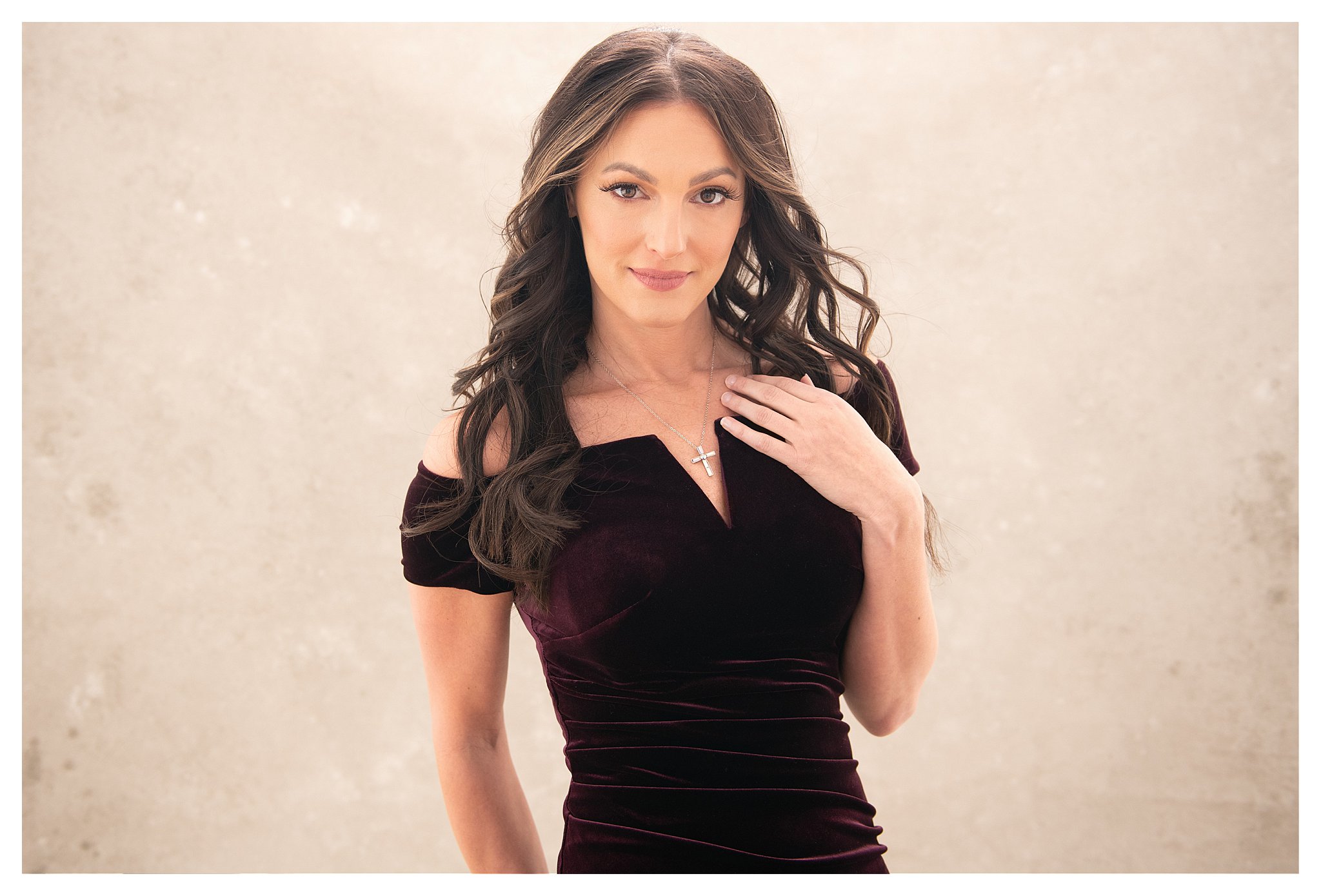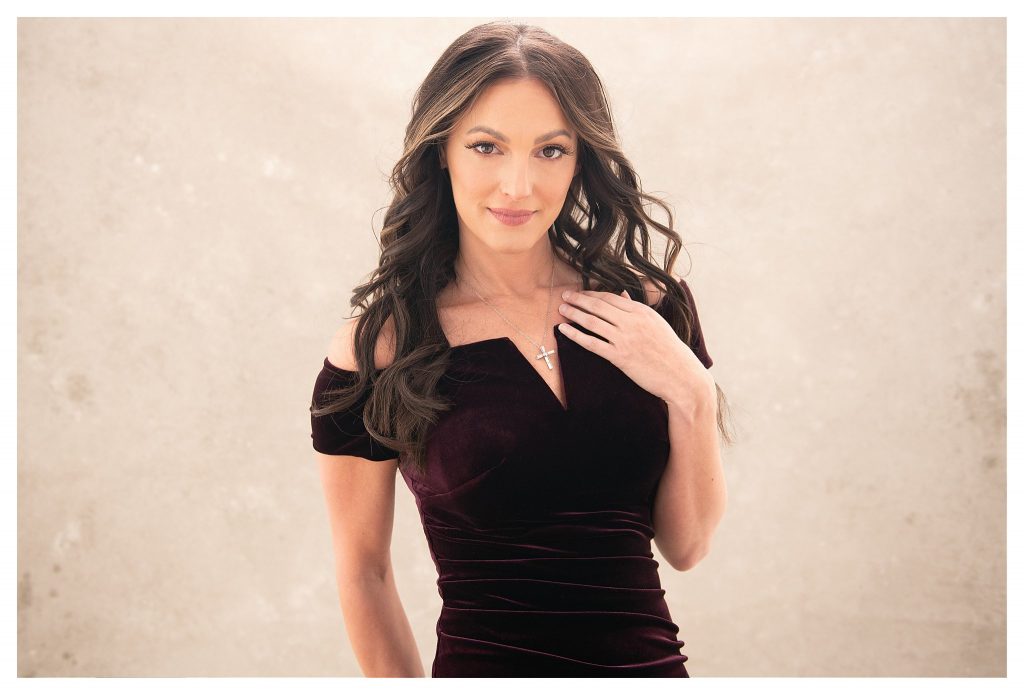 This setup was very special! During the consultation, I always mention to clients to pay attention to the fabric of the clothing you will be wearing, and be mindful of the textures. I also mention bringing in a pretty dress that you may not get to wear all the time, but feel AMAZING in. A photo shoot is the perfect excuse to get dressed up and be beautiful.
She brought in the most perfect purple, velvet dress. Purple is her favorite color and I am thrilled that she brought it in. It is the little details that make photographs unique to you. She also wanted to highlight her cross necklace and I think this dress paired perfectly with it. Beautiful!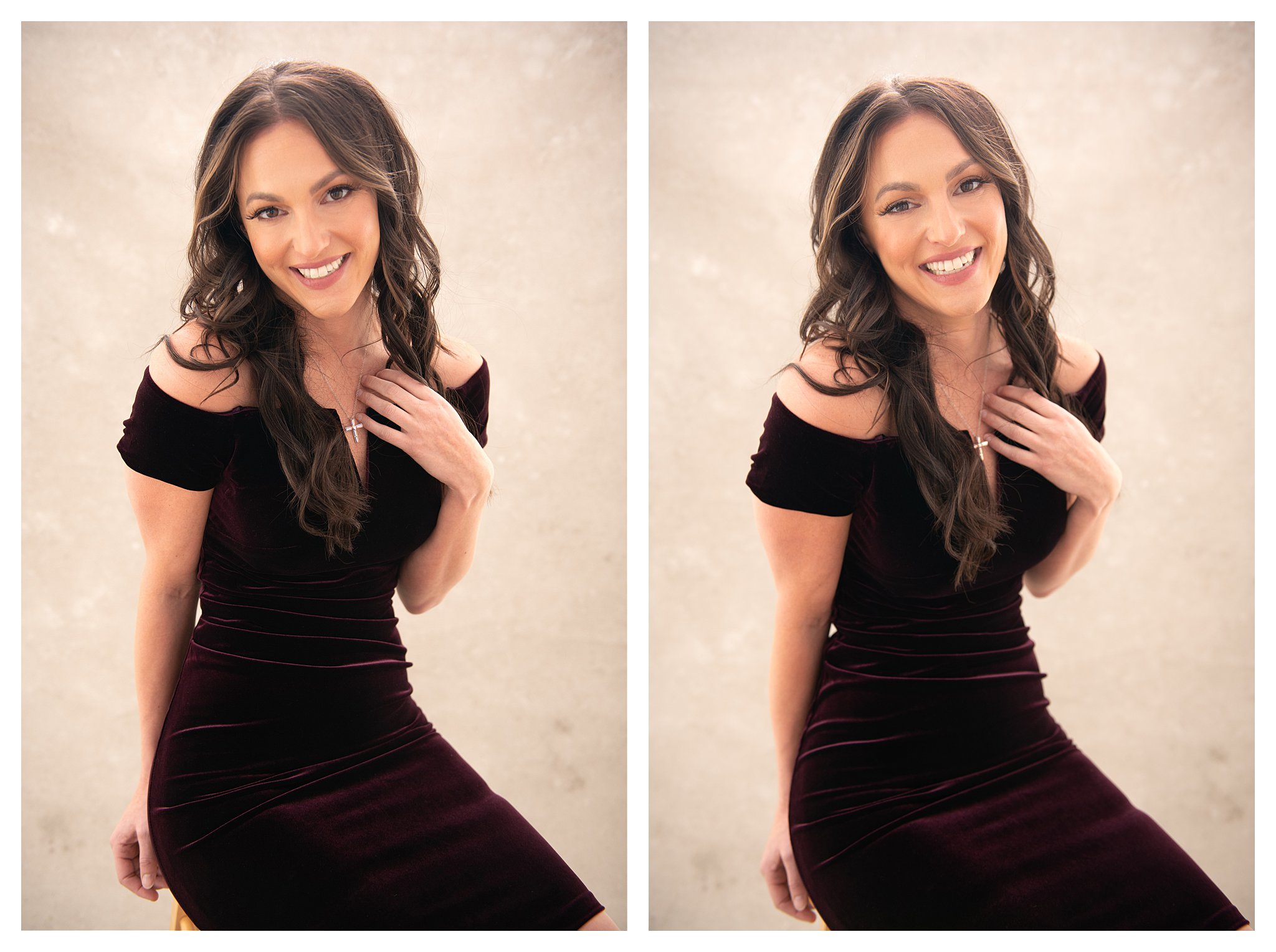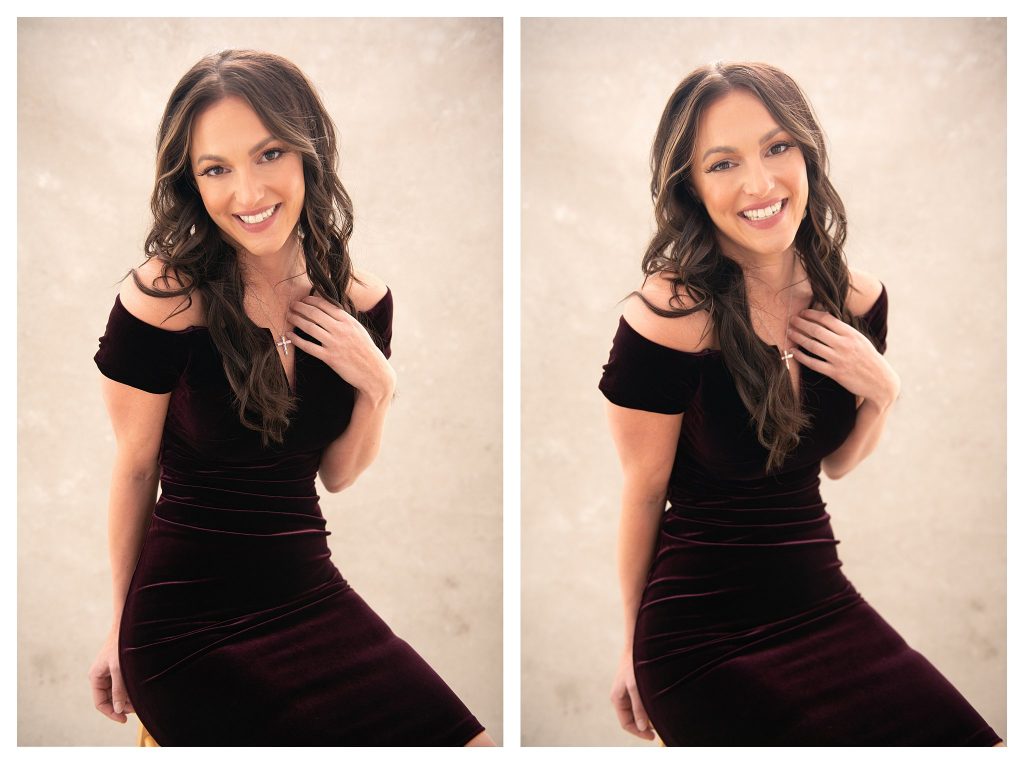 Sonya has been such a wonderful person to work with, and I honestly could not wait to share her collection of images with you. I'm thankful for people like her who continue to achieve the goals they have for themselves, and stay in our beautiful state of West Virginia. Thank you for allowing me to be your photographer, and I can't wait to see what you'll accomplish next!