Family portraits are treasures that encapsulate special times in a family's life. Whether you're planning on capturing the perfect holiday greeting card or need a new centerpiece on the living room wall, a family portrait photographer will help make your dream portrait a reality.
As you prepare for your upcoming photography session, we wanted to provide you with a few tips on how to choose the outfit, or outfits, for your family portrait.
Choose a Location
Location, location, location. Living in West Virginia, we're surrounded by natural beauty in every direction. We're spoiled with the mountains, rivers, National Parks, historic landmarks and more. The hardest part about choosing a location for your photo session in West Virginia is that we're spoiled for choice! Choosing your location will definitely impact your family portraits, and that's why location is at the top of this list.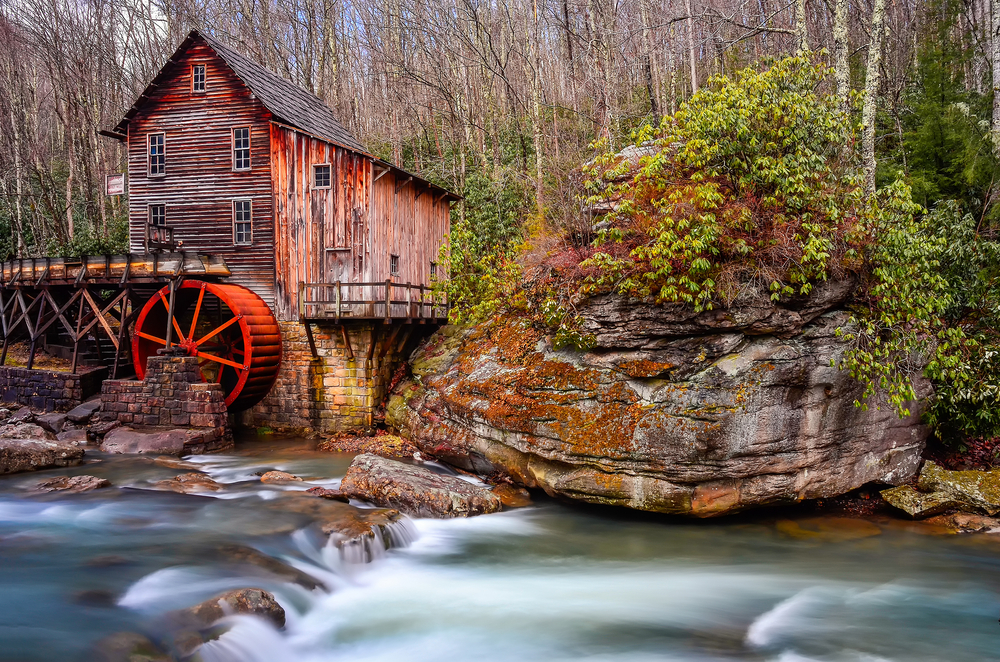 Find a Photographer & Set a Date
Quick Tips for Choosing a Photographer
What style are you looking for your portraits? Bright? Moody? Posed?
Local area photographers have the best knowledge
Research local photographers on Instagram utilizing popular local hashtags, such as #CharlestonWVPhotography
Find one that fits your budget
Choose Your Outfit First
We know that you know that the outfit can make or break a picture. That's why we're here to help you pick out the outfits for your family, from YOUR outfit, to color palette, to patterns.
Let's start with you first. Here's a list of tips to help you choose YOUR outfit first, that will set the tone for the rest of the family.
Wear a dress – Trust us. You'll feel prettier and dresses are more flattering that just about anything else you can wear.
Choose a dress that's figure flattering – Our recommendation is to find a dress that has a fitted waist. Avoid the shift and swing dresses, as one gust of wind will have you looking twice as wide!
A step up from the everyday – Choose an outfit for yourself that is dressier than your normal everyday. T-shirt material doesn't hang as well as chiffon, silk, double knit, or rayon.
Determine your color – The color of your outfit will determine the colors for the rest of your family in your portrait.
Choosing a Color Palette
After selecting your outfit, it's time to select the entire color palette. Check out our list below for tips and inspiration when choosing a color palette for family portraits.
Match the Setting – If you're having a family portrait done outside during the West Virginia fall, you might want to skip the pastels.
Choose 2 or 3 Colors – Don't limit yourself to just one color to base your family's outfits on. Give yourself some grace by selecting 2 or 3 colors to choose from
Have Variations of those Colors – After you've chosen your colors, you can then experiment with color variations. Let's say you've chosen a classic royal blue as your color. As you look for family outfits, take a peek at lighter and darker shades of blue to help balance out the range of outfits.
Choosing Family Outfits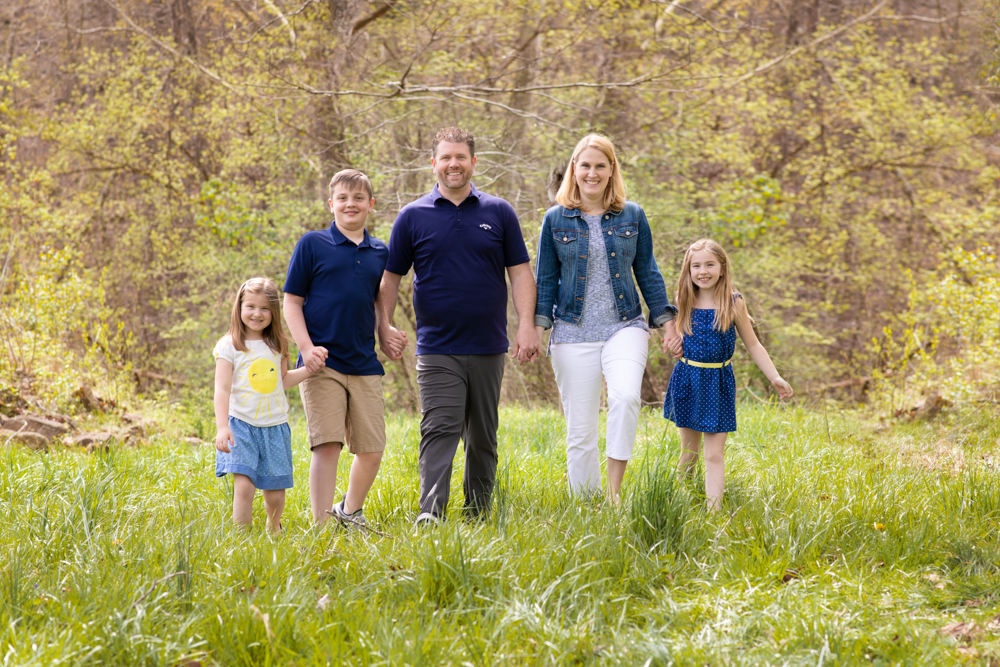 Outfits matter. You don't want your family to be dressed in clothing that will take away from the entire purpose of having family portraits done in the first place! We want to highlight you and your family's beautiful faces!
With that in mind, you have plenty of options when it comes to determining your family's outfits. You can choose solid colors. You can opt to go with patterns, such as plaid or stripes. Don't be afraid to dabble with layers. Consider adding vests, jackets, or cardigans, or tall socks under boots. Not only will these layers add depth to your photos, but they will also give you additional options to play within your chosen color palette.
Emily Shafer Photography: Charleston, West Virginia's Favorite Family Photographer
Emily Shafer is the choice for family portraits in Charleston, West Virginia. She studied and graduated with a commercial photography art degree, and loves how photography connects people. Emily takes pride in capturing and telling your story through her photography. Learn more about Emily or contact her today schedule your family portraits.